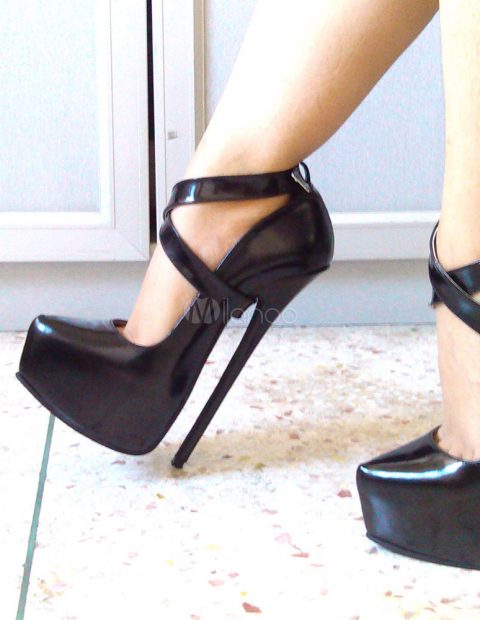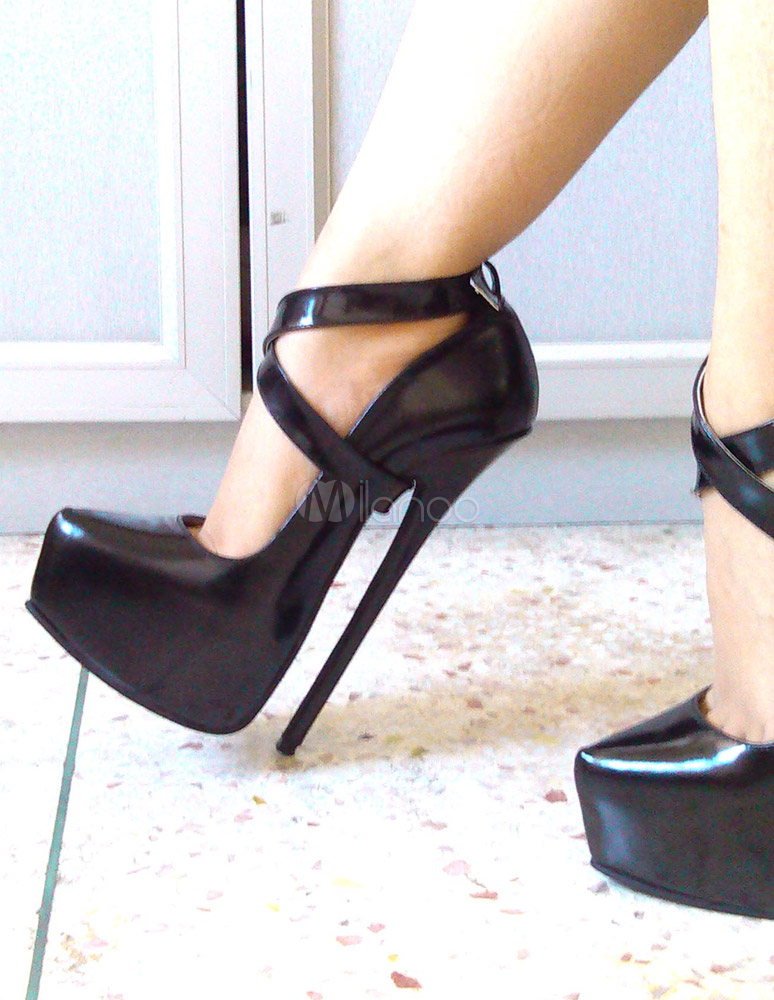 If you want to get *really* high on heels then there's a simple answer: platforms! Combined with a high heel, a platform can add many inches of height but without the pain from a really high spike stiletto.
The key to these awesome leather ankle-strap stilettos is indeed in the platform. While the heel is 7.9 inches high, a 2.4 inch platform makes a net rise of a manageable 5.5 inches.
The platforms featured here are available right now at Milanoo via this link.
Platforms are just fine with celebrity socialite Paris Hilton who is a devotee of the stepped-up look, and the comfort that platforms bring. Paris has confessed her love for platforms on her official website, saying:
I love front platforms. The trend is amazing because it makes shoes more comfortable while keeping the height to make your legs look longer and leaner.
But not everyone is a fan of platforms. Those who are against the trend even include legendary high heels designer Manolo Blahnik. Manolo once confessed that he "can't stand platforms."
Judging by the number of platforms on the market though, Manolo might be alone in thinking that.