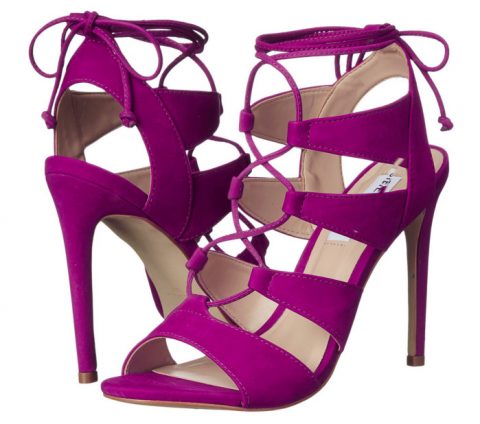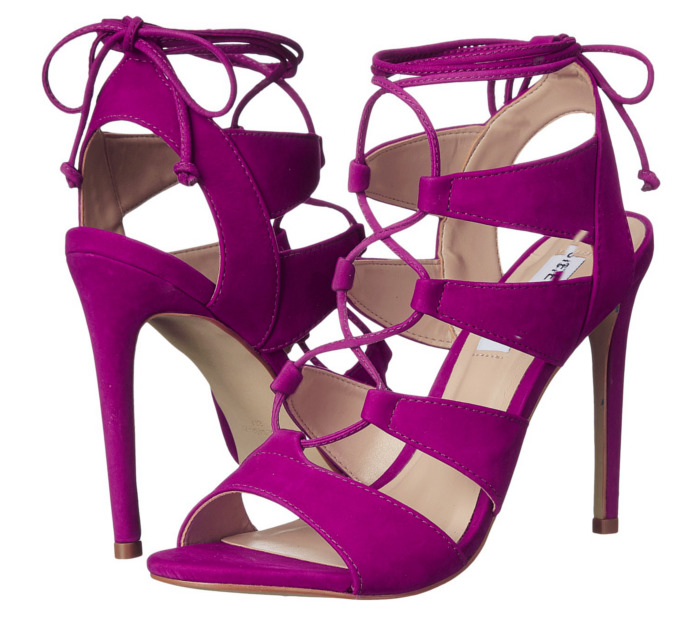 Sometimes shoe trends are obvious, but this isn't one of them. At least I didn't think that purple lace up heels would suddenly become a "thing" until they did. Fortunately, the strappy fuchsia look has become a major trend for 2016 and all the shoes catching the wave are fabulous.
Thanks to our affiliate partnership with Zappos, we're able to present 4 of the best purple lace up high heels that are on-trend for 2016. The links will take you to the Zappos website which offers fast, free shipping and returns (sales are to US customers only).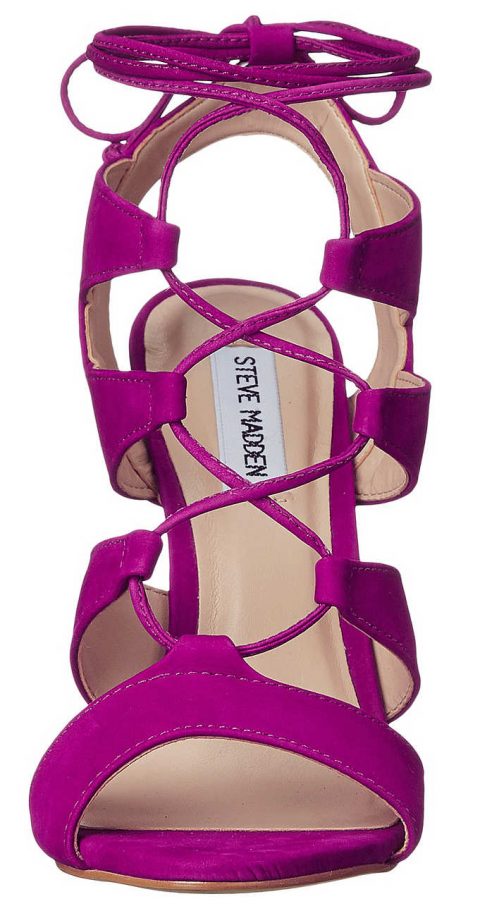 Topping the charts of our fantastic fuchsia beauties is Sandalia, by Steve Madden. Sandalia is not just beautiful but it is also practical. The shoe's structured real-leather side straps provide strong support for the foot, allowing the laces to shine in their own right as a detail but without having to pull them tight to prevent yourself from falling out.
A 4 inch heel, leather upper, padded insole and clever design all mean that this heel is a winner in its category. Comfortable, stylish and just plain fun, Sandalia is available via Zappos for $129.95
.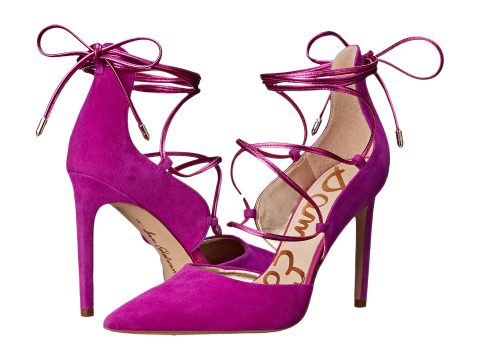 If you prefer a closed toe look, then Sam Edelman's Dayna is what we think you should be considering. Once again the lace up straps here are mainly decorative: this 4 inch pump in purple kid suede leather has a pointy toe and over-sized heel-up to fit securely to your foot. With a small, sneaky d'Orsay cut, these purple Sam Edelman stilettos can be shopped via Zappos for $120
 with free shipping and returns.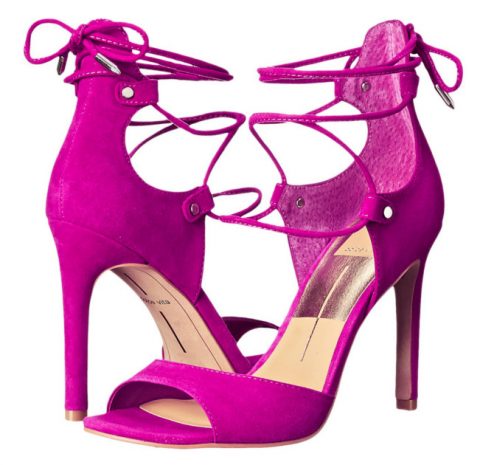 Dolce Vita's impressive entry into the purple sandals list comes courtesy of Hazeley, a bold stiletto sandal with an orchid suede leather upper. With Hazeley the laces do more of the work to hold you securely in the shoe, allowing the sexy open arch to out itself as an equally compelling feature.
The fabulous Hazeley by Dolce Vita in orchid suede is available now for $120
. Shipping is free.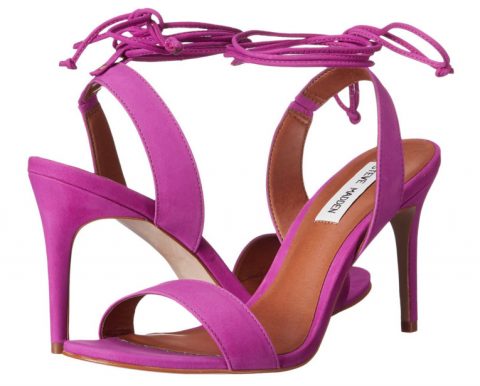 Ending where we start, we have a second purple high heel from Steve Madden to round out our collection of 4 show-stopping purple stilettos for 2016.
Natila has a fushia upper made of genuine nubuck leather and sits atop a gentler 3.5 inch heel (measured on a size 9). The single strap across the vamp of the shoe is very much on trend, while the slingback strap holds these heels firmly in place.
The real fun comes with the tie-up ankle lace which you can arrange to suit your own style. While it is a head-turner in its own right, the ankle lace is purely decorative: it can be removed for a more classical look when the occasion demands.
Natlia retails from Zappos for $89.95
with free shipping and returns.