Blue suede shoes are great for partying in: they're funky, fun and always a talking point.
Shoes designers have latched onto the trend and produced many great blue suede sandals. We've rounded up 8 of the strappiest, sexiest best that we could find for sale via our affiliate partners. You can check them out below.
1 Audrey by Sam Edelman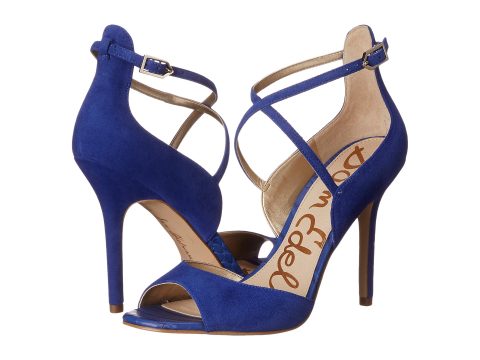 Audrey by Sam Edelman is a winner according to reviews posted by Zappos.com customers. Reviewers love this open-toe stiletto heel, praising it for being cute, amazingly comfortable and classy.
Audrey in blue suede has a 3.75 inch heel and retails for $100 via our trusted affiliate partner Zappos
.
2 Azela by Sam Edelman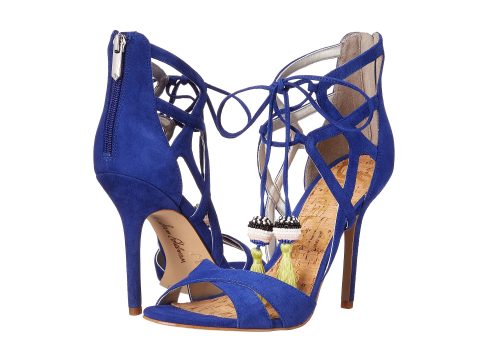 Another strappy heel from Sam Edelman is also on our list of the best blue suede high heeled sandals of the season. Azela's lace-up design is a snazzy: the shoe fastens with criss-crossing straps across the vamp and a back zipper.
Funky tassels and a 3.5 inch heel complete the look. Azela is available online for $130 with free shipping and returns
.
3 Slithur by Steve Madden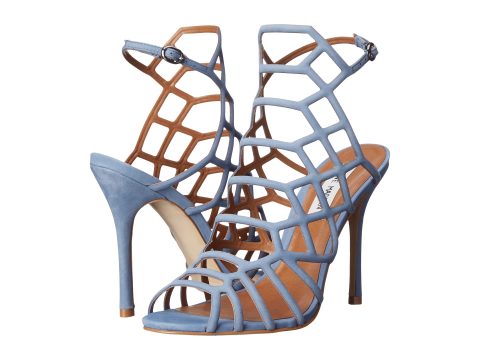 It would be difficult to compile a list of party shoes without a contribution from Steve Madden. The mega-brand's blue suede offer comes in the form of Slithur, an open toe, cage silhouette atop a 4 inch heel.
Stylish, comfortable, sexy, classy and feminine are just some of the comments happy customers have made in relation to these shoes. Slithur in blue suede is available via Zappos for $89.99
.
4 Holidae by Ivanka Trump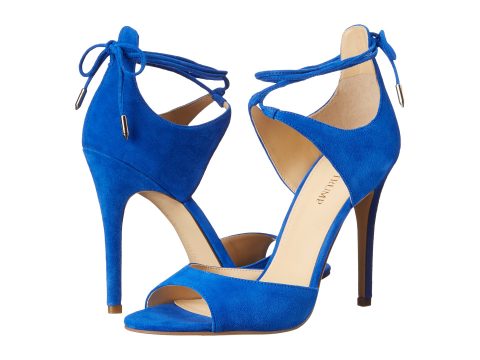 Ivanka Trump's contribution to our blue suede sandals showcase comes in the form of Holidae. This chic, 4 inch stiletto has a lace ankle wrap and retails for $135 with free shipping and returns
.
5 Hazeley by Dolce Vita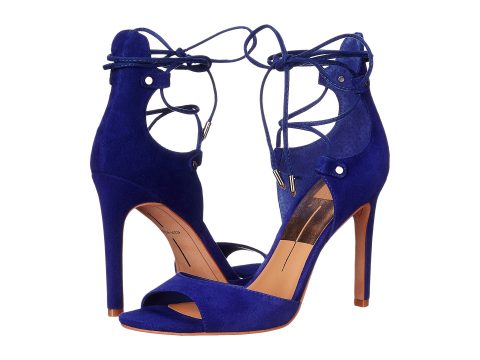 Also tying at the ankle is the lace up Hazeley heel from Dolce Vita. Perfect for the party season, Hazeley has a manageable 4 inch heel and costs $120 at Zappos
.
6 Jambi by Chinese Laundry
Yet another marvellous lace-up, blue suede sandal comes in the form of Jambi by Chinese Laundry. Jambi is available via Zappos for $110
.
7 Mindy by Schutz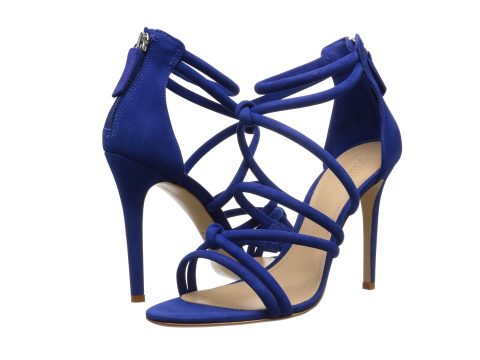 Brazilian-made Mindy by Schutz has knotted accents on the front of the shoe and fastens with a back zip closure. Designed by Alexandre Birman, Mindy is a stunning, cutting-edge style which is available at Zappos.com for $190
(free shipping and returns).
8 Essie by Kendall + Kylie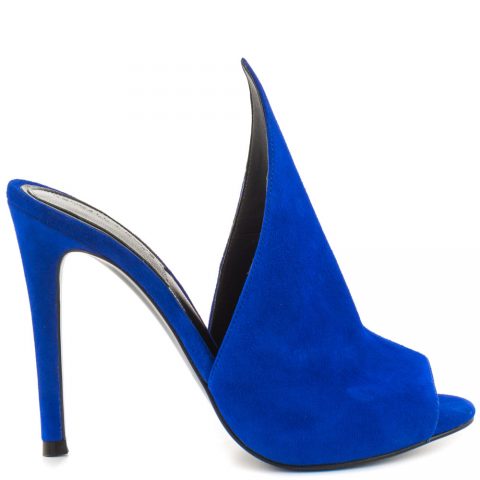 Our blue suede high heel collection wouldn't be complete without a super on-trend mule. Essie by Kendall + Kylie is the perfect find, a 4.5 inch blue suede stiletto with a shaped, single strap upper.
You can slip your feet into the Essie blue suede mule at heels.com where this sexy shoe is available for $149.99
.