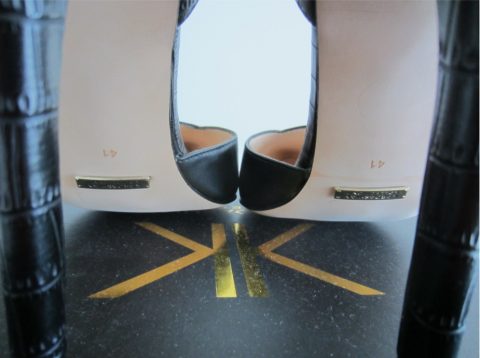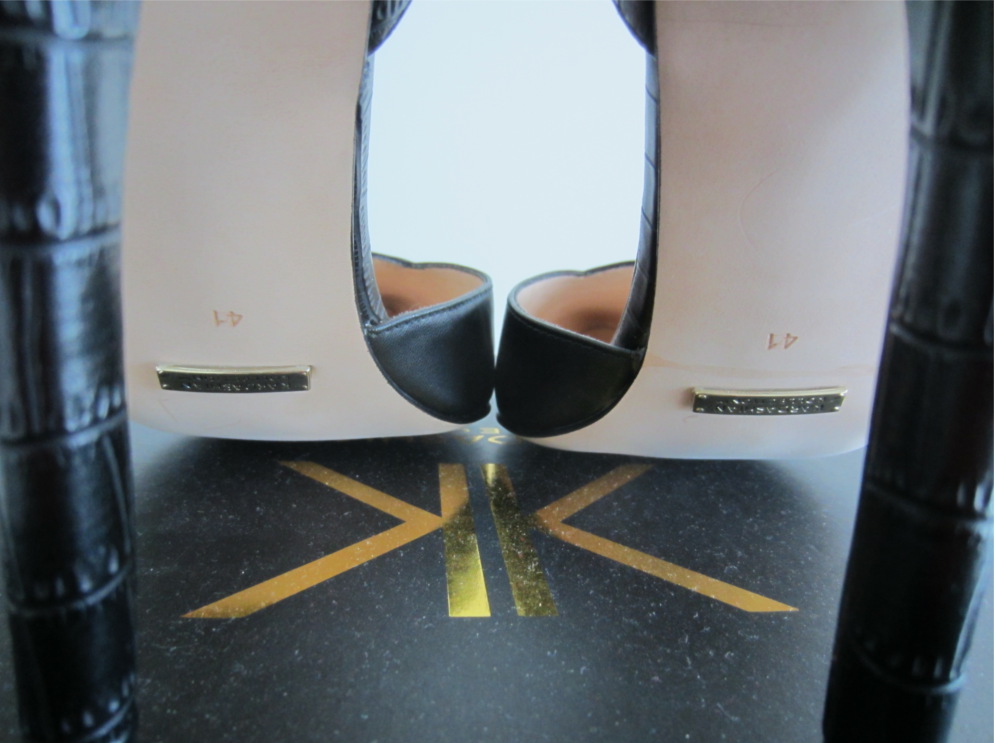 Kardashian Kollection Shoes has quietly closed down just two years after starting up.
The shoe line was launched in Australia in November 2013 as the inaugural shoe collection of Kourtney Kardashian, Kim Kardashian West and Khloé Kardashian.  At the time it was said to encompass "dramatic, sexy heels, show-stopping wedges, stunning flats and chic boots."
While it lasted, Kardashian Shoes sold product not only through its own website but also through Australian fashion website such as The Iconic and Style Tread.  The Kardashian Shoes were even available via Australian retail giant David Jones.
Yet in early in 2016 the label quietly closed down. The website directed viewers to the site of another Australian shoe label RMK, which says it was responsible for bringing the Kardashian shoe collection to Australia. No shoes from the collection are available on the RMK website.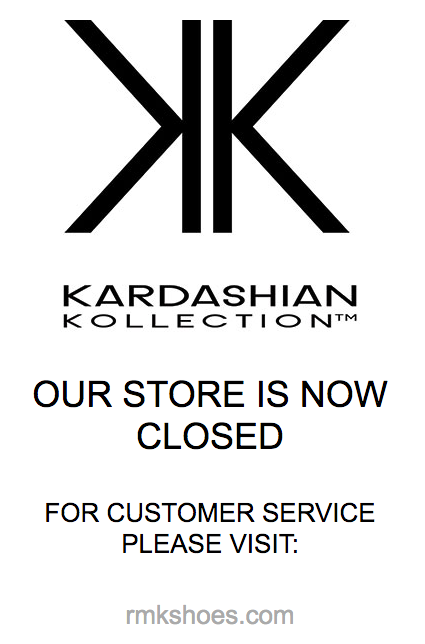 Kardashian Shoes is not the only Kardashian fashion project to take a hit recently. In 2015, retailer Sears stopped offering items in the Kardashian Kollection in its stores. The mutual decision ended an exclusive department store collaboration that had begun in 2011.
A Kim Kardashian solo project has also had difficulties. In 2009, Legalzoom.com founders Robert Shapiro and Brian Lee partnered with Kim on the launch of ShoeDazzle.com, an e-commerce network offering a monthly membership for $39 shoes chosen by a stylist.
After the label encountered numerous challenges, Rachael Zoe took over from Kim as "Chief Stylist" at ShoeDazzle in January 2013. ShoeDazzle ultimately merged with one of its biggest competitors JustFab in August 2013, following months of negotiations.
Following these, the closure of Kardashian Kollection Shoes in Australia is perhaps not entirely surprising. The site last posted on its Instagram account well over a year before it closed, and it made only 42 posts in total. No other social media channels were dedicated to the shoe label.
In January this year Kardashian Kollection Shoes was advertising 40% off everything. Now only a handful of the shoes are available online for purchase through third party retailers. It seems the writing was on the wall.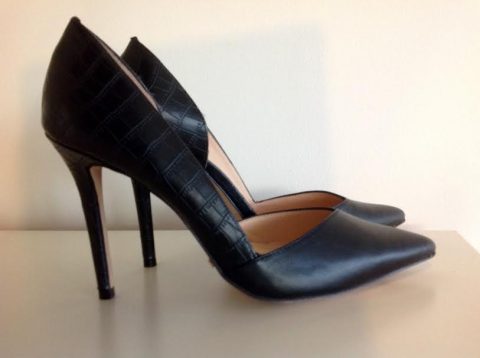 So why has the attempts to bring the Kardashian fashion empire to the masses? The trouble is that it is hard to do designer fashion at bargain basement prices.
When the shoe collection launched, publicity lauded the Kardashian sisters as "revered worldwide as trendsetters and fashion leaders, their striking and unique style making them the most searched sisters on the internet." But they didn't get that reputation by wearing cheap clothes.
The Kardashian shoe line, for all its celebrity endorsement power, was just a collection of cheap-looking high heels which were not particularly cheap to buy. The shoes were not made of leather – they had manmade uppers – and cost between $99 and $139 per pair.
In the highly competitive field of women's footwear, it was not difficult to see that better value and style could be found elsewhere. It now seems that shoppers have voted with their feet.