We've gotten a lot of traffic over the years from people searching for pink high heels
, which is fine with us: after all, pink is our website's colour!
We've tried to keep up with the demand by covering the colour pink from lots of different angles, and in many different shades and names – fuchsia, magenta and more.
Over this period our stories have often focussed on the high end, such as with Kim Kardashian's pink Casadei pumps and Christian Louboutin's "pivoine" colored Pigalle pumps.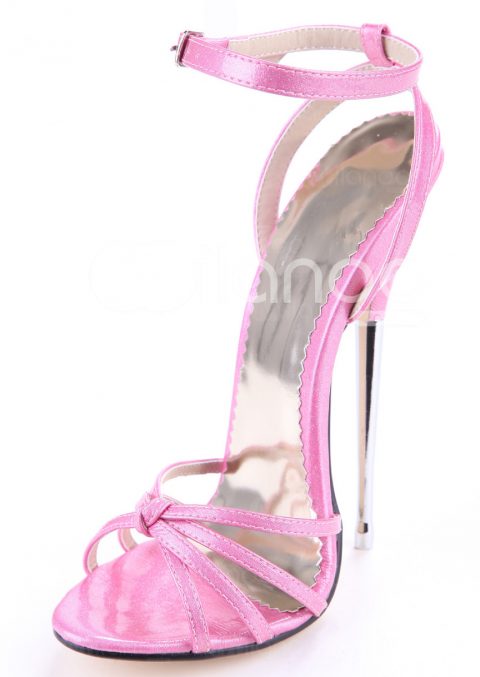 Up until now though, most of our stories on pink high heels have been pretty tame. Then when we saw these pink 6 inch killer heels!
With their pretty pink colour they might be Barbie's favorite shade, but that is probably the only "good girl" aspect to these stilettos.
The bad-arse 6 inch metal heel and restrictive, sexy ankle strap suggest these shoes are more for the bedroom than for public viewing. Some things are best left to the imagination.
If you're looking to unleash your inner bad Barbie – or perhaps you're just looking for some 6 inch heels for a reasonable price – then check out the pink, knotted 6 inch high heeled sandals with ankle strap
.
You can find the crazy pink shoes via our affiliate link to AliExpress for around $57.