Shop high heels online

Comfortable work pumps, office friendly heels and high heels for daily wear. How ...
SHOP

Evening sandals, party shoes and exquisite designer dress heels. Fabulous fashion forward footwear ...
SHOP

6 inch heels, extreme stilettos, stripper heels, bedroom heels and other sexy shoes ...
SHOP
Welcome to High Heels Daily!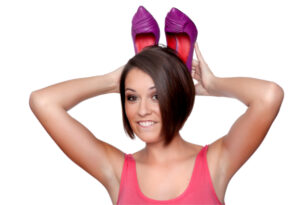 We're addicted to stilettos and obsessed by beautiful, sexy heels.
At Highheelsdaily.com we delight in bringing our readers the latest news about beautiful, fashionable high heeled shoes.
You can read more about us here, check out our blog or follow us on Facebook or Twitter.
---
Shop high heels online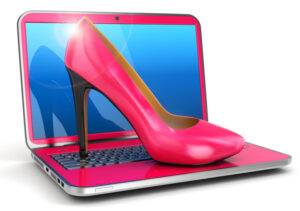 Whether you're looking for heels for the boardroom, the bar or the bedroom, High Heels Daily is a great place to research and buy high heels online.
The latest posts from our curated collection of shopping pages include:
We also have lots of helpful information about buying shoes online, including tips for purchasing heels online, converting heel heights, converting high heels between international sizes and the latest on the return rates for high heels bought online.
---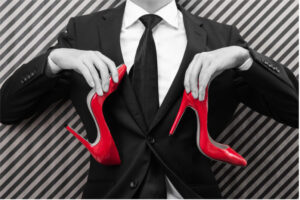 High-end heels are sexy, indulgent and utterly captivating. Our designers section checks out the latest news and offerings about the world's top shoe designers and labels.
In this section you'll find great stories about popular designers such as:
Christian Louboutin
Manolo Blahnik
You can also view our articles about the most iconic high heels ever: Louboutin's Pigalle, Casadei's Blade heels, Saint Laurent's Tribute, Lorenzi's double platforms and Blahnik's BB pumps.
Some of our most recent articles about designer high heels include:
[catlist id=4 numberposts=8]
---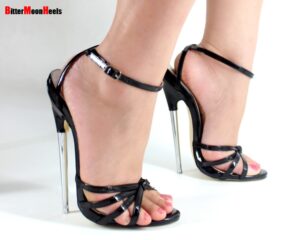 The fetish world embraces the links between high heels, sex and sexuality.
We have many posts dedicated to 6 inch heels, clear "stripper" shoes and other extreme stilettos. Some of our articles about bedroom heels are among the most-read on our website!
Some of our popular recent articles in our fetish shoes section include:
[catlist id=564 numberposts=8]
---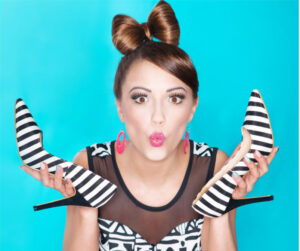 We know that women love wearing heels… and men love it when they do! That's why we can't get enough of sexy stilettos, strappy sandals, mules, pumps, d'Orsays, peep toes and high heels of every kind.
Our culture section looks at the latest trends which are hot topics in footwear in 2017. Mules, convertible heels, cork heels and slingbacks are just some of the topics you can read about here.
We've also got a complete guide to heels for your reading pleasure.
Our culture section also answers a lot of frequently asked questions about high heels. Some of the most popular are:
How high is too high? What is the perfect height for workplace heels?
 Toe cleavage – what is it and how much is too much?
Is driving in high heels legal?
Can high heels be used as a weapon?
---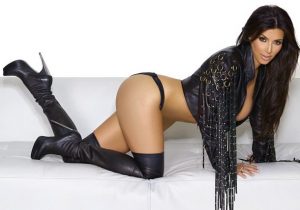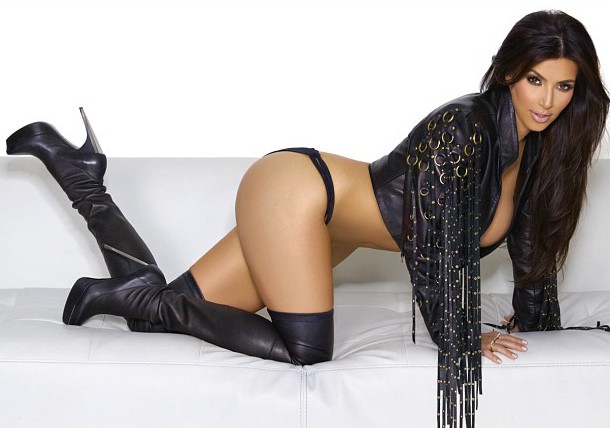 Because celebrities love high heels just as much as anyone, we've got pages devoted to A-List stiletto addiction in our celebs section.
There you'll find the latest stories about the high heel habits of celebrities such as:
Kim Kardashian
Kylie Minogue
Lindsay Lohan
Blake Lively
Paris Hilton
Beyoncé
and many more.
You'll also find out how Tamara Mellon says you should wear knee high boots, what Manolo Blahnik thinks of platforms and lots of other gossip and celebrity shoe tips.
---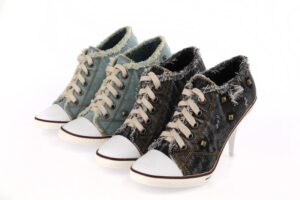 Last but not least, we try to keep tabs on the range of high heel sneakers that is on the market.
This is not always easy as high heel sneakers usually come and go very quickly, we've always got our finger on the pulse.
Check out our high heel sneakers page here.