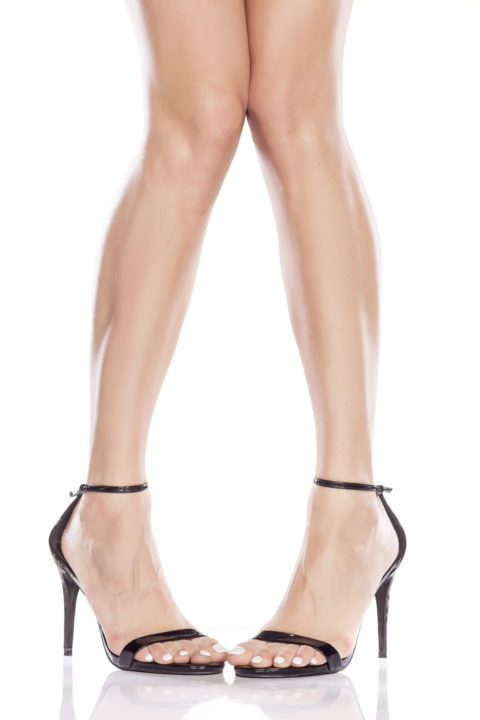 There is nothing more sexy and confident than a woman who can handle walking in her heels. So let's begin at the beginning and start the ultimate guide to walking in high heels.
The secret to walking in heels is technique… and practice
Have you ever seen that women coming down the street in her heels, tottering precariously side to side?  Or perhaps it is the one with the poor posture as she concentrates on not falling.
Some women mince their steps that give them a sort of "Betty Boop" bounce in their walk.  But walking in high heels, particularly stilettos, does not have to be that difficult.  It just takes a little practice and sound technique to make the steps seem smooth and natural.
Walking in high heels is not something that comes naturally for everyone. Fortunately, walking in heels is a skill you can learn and improve on.
On this page you'll learn everything you need to know about walking in high heels, even if you have never worn a pair in your life. You'll also learn about running in heels, and even mastering six inch heels and higher, if that's what you want to do.
And if it's not your first time in high heels you'll hopefully pick up some useful tips too.
Step 1: start on friendly terrain
Remember when you learnt to drive a car or ride a bike?  Hopefully you started on a smooth, flat surface. Hill starts and off-road experiences probably came later. Well just as you don't learn to swim by jumping in the deep end, your learning to walk in high heels journey should start on friendly terrain.
For your ideal runway you'll need to find a flat, smooth surface that's long enough for you to get plenty of strides in and to hit your natural gait before entering your braking zone. To start with, your runway hopefully won't have obstacles you need to swerve around either, or sharp corners. The slalom comes later.
A variety of surfaces will work just fine to practise walking in high heels on: concrete, floorboards, smoothly tiled surfaces are all good. Carpet is fine too, although it can add difficulty in finding your balance at first.  Avoid carpet of the deep, "shag pile" variety favoured in the 1970s. Also stay away from slick surfaces and rugs.
Step 2: start on friendly terrain
Select your weapons: what type of shoes should you wear to learn to walk in high heels?
To start out you will need to choose the right pair of high heels to learn to walk in. High heeled pumps are ideal – closed in, peep toe or d'orsay style are all good choices. Sandals with a decent ankle strap that firmly secures your foot are also fine. Avoid mules or slingbacks if you're starting out.
Secondly, start with a low heel particularly if you're a true high heel novice. You should refine your high heel walking technique in low heels (for example kitten heels) before moving up to mid-height heels. Only once you have perfected the technique in a low heel should you add more height. When you're comfortable in mid-height heels, you can move to a standard 4 inch pump (and then on to a 5 inch pump or even higher if you wish).
Some "experts" suggest starting out with a chunkier high heel, as opposed to a stiletto. This is on the basis that if the high heels you'll eventually be walking in have a thinner heel, you can at least adjust first to the "added height" element before adding balance to the equation. Do not listen to these people! As we're about to discover, balance is one of the key elements to mastering the art of walking in high heels. You need to get this right from the start, not avoid it and hope it comes later when you're tottering in 4 inch pumps.
So, to recap, you need to start with a low but pointy heel in a shoe that supports your foot properly. Got that? Good because it is time to learn to balance in your high heels and take your first steps.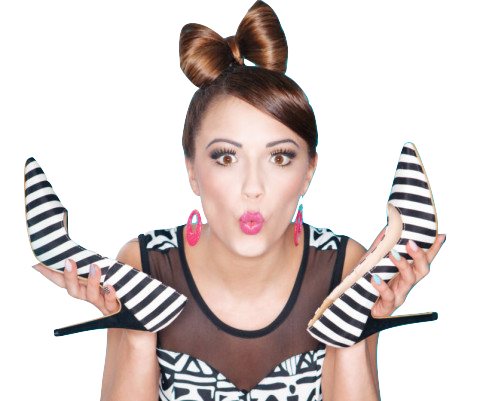 Do you adore high heels?
Subscribe to my free newsletter and get high on heels now!