Fawn 100mm from SJP by Sarah Jessica Parker
$350.00
Sarah Jessica Parker says that she is "particularly proud" of Fawn, the signature 4 inch pump from her SJP range. Made in Italy and designed by SJP herself, Fawn is a beautifully crafted work stiletto.
Description
A quality leather, high-end work pump, SJP's Fawn may have a 4 inch heel but the shoe certainly doesn't skimp on comfort.
There's a lot of padding in here which is something that doesn't happen by accident," Sarah Jessica laughs in her video introduction (below). "But you deserve padding!"
Like all SJP's heels, Fawn has a grosgrain trim running down the centre of the back of the heel covering the seam. The grosgrain ribbon is Sarah Jessica's signature effect, a nod to the ribbons she wore in her hair as a child.
---
Naughty shoes!
One 6 inch stiletto sandal outsells all others. This is it.
---
Fawn itself is perhaps a nod to youth too; SJP selected the name because "It creates an image of legs. And there is a sort of innocence one thinks of."
Fawn is a beautiful designer work pump which, in the words of the designer herself, is "one of the most flattering shoes a woman can wear."
You can watch the video below to see more of SJP's thoughts on this "ridiculously comfortable" work pump. She even sniffs it at one point (claiming that the designer leather "smells really good!")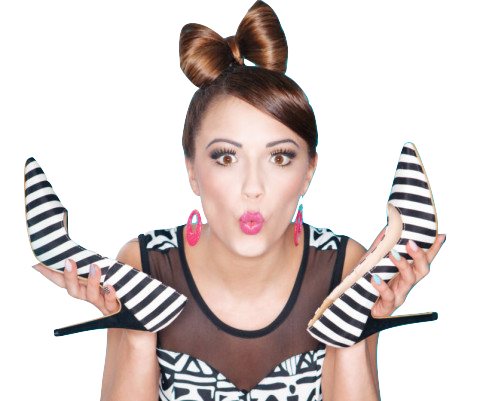 Welcome, Heel Lovers!
Do you adore high heels?
Subscribe to my free newsletter and get high on heels now!
Discover more incredible high heels