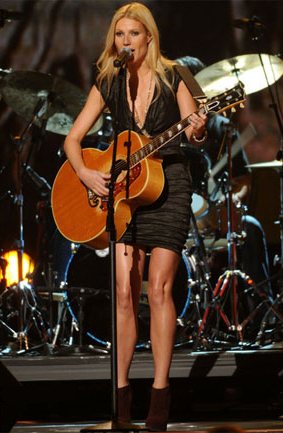 Everyone is familiar with the celeb obsession for certain shoes and Louboutins ranking high on the list. There are some brands, however, that fly just little farther under the radar. One of those is Brian Atwood. With no blaring red sole or any other signage to announce the label, this brand has crept quietly into the zeitgeist of must-have shoes. They are characterized by sleek design and sexy high heels. Brian Atwood's Fall 2010 collection consists of a wide variety of styles, including calf hair, leopard print and suede peep toes.
One of the most popular styles however is the Maniac. Countless celebs have been seen wearing the Maniac in its many colors and it's easy to see why. The shoe is a classic and in black can fit in as a wardrobe staple for almost any woman. It comes in matte leather, patent leather, calf hair and prints with a platform and a high heel that lengthens legs. Check out some of the celebs that love Brian Atwood shoes in the gallery below. They include Eva Longoria, Victoria Beckham, Demi Moore, Anne Hathaway and several others.
Actress Gwyneth Paltrow recently debuted herself as a country singer on the biggest stage in the genre. The actress had a quite a bit to prove and what did she choose to wear? A pair of Brian Atwood "Eastwood" booties! Check out her performance below.