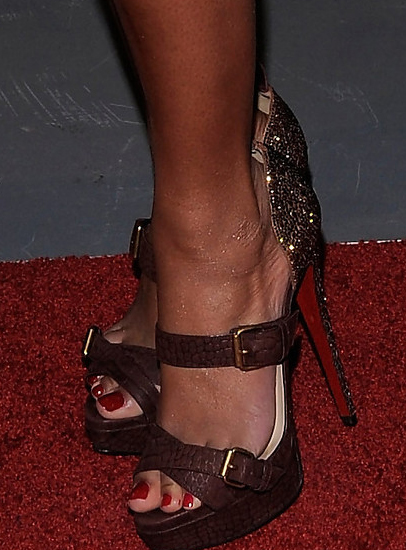 It seems there's a new "it" shoe brewing. Celebrities have access to the latest and hottest of all this fashion so when you see several wearing the same shoes within the space of a week you can tell there's a trend in the making. Last Sunday Beyonce Knowles attended a screening of her film "I AM…World Tour" in New York City. She wore a sparkly mini-dress and a pair of "Ambertina" platform sandals by Christian Louboutin.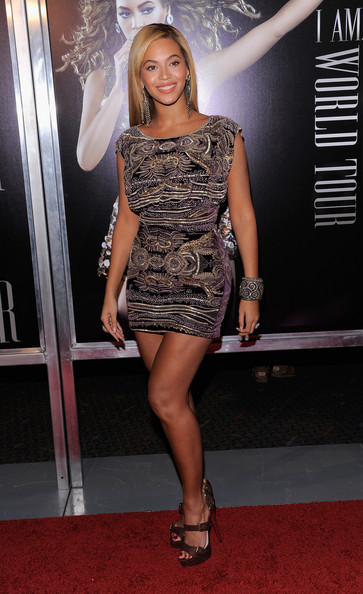 That same day on the opposite coast rapper Nikki Minaj wore a metallic ankle strap version of the shoes to the American Music Awards in Los Angeles.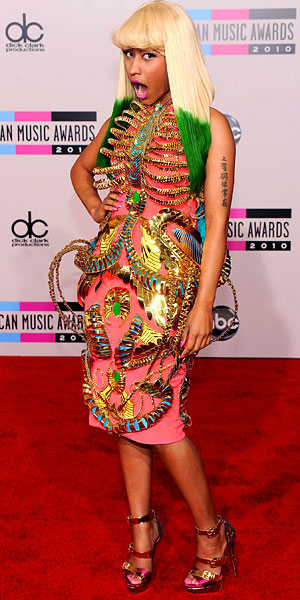 Nikki is known for her over-the-top style, but Gossip Girl star Blakely Lively is here self the latest "it" girl in the fashion world. As the cover girl for the Vogue Paris special Best Dressed issue, people take real notice of what she wears. Just two days after the shoes were seen on the feet of the aforementioned music mavens, Lively wore a pair of brown Ambertinas to a jewelry collection launch hosted by Beyonce.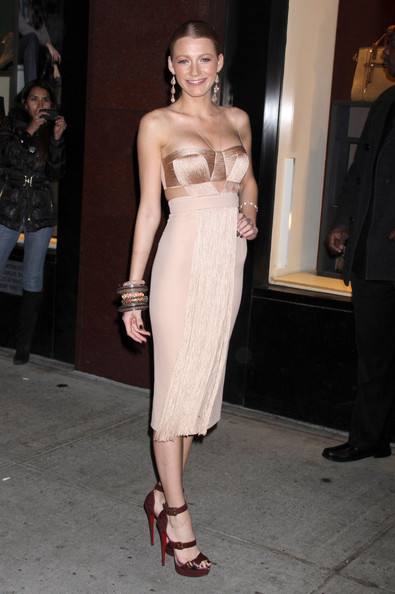 The shoes have a Hollywood look and a Hollywood pricetag to match! They retails for almost $2,400 at high-end department stores and at the Christian Louboutin website.