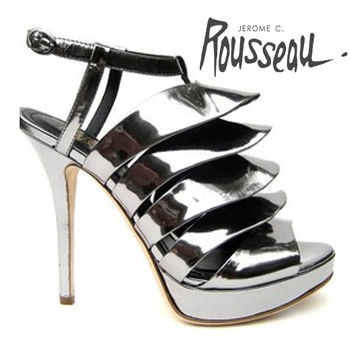 Shoe designer Jerome Rousseau was tapped to design some futuristic-looking high heels for the up coming Tron movie, due in theaters December 17, 2010.
"In keeping with my label's strengths, I created a style that is distinctive and strong, like the architectural nature of 'Tron,' yet anchored in feminine lines and luxurious constructions," the designer said.
Named "Quorra," the shoes will be first be sold in pop-up shops in Los Angeles, then will be sold in retails stores in 2011 for around $800.