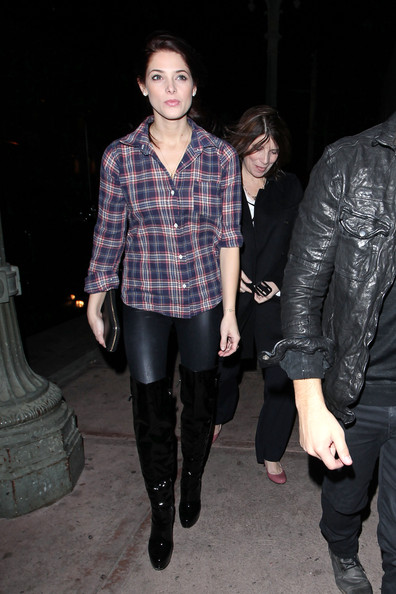 Actress Ashley Greene was spotted in Hollywood recently while out for a casual dinner with her boyfriend Joe Jonas and his mother. Ashley's plaid shirt and fresh-faced makeup are casual, but those boots are anything but! She's wearing thigh-high black, patent leather, platform, high-heeled Cuissard boots by Casadei. We tend to think a simple pair of ballet flats would have looked great with her outfit, but maybe movie stars who date pop stars have different standards. The boots also come in brown suede and retail for US$1,400.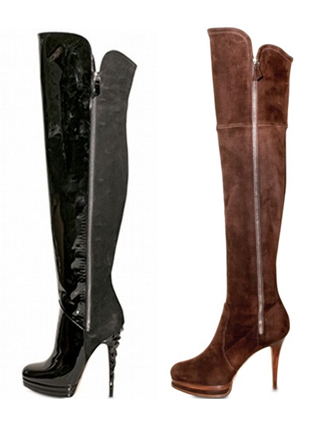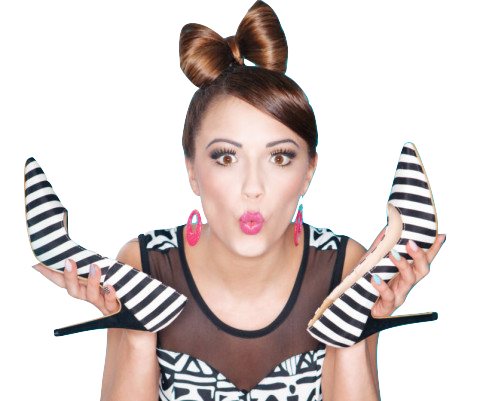 Welcome, Heel Lovers!
Do you adore high heels?
Subscribe to my free newsletter and get high on heels now!
Discover more incredible high heels