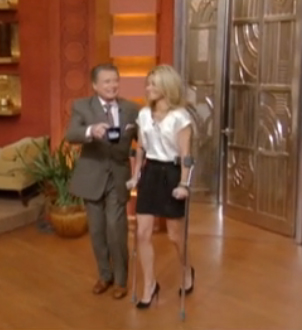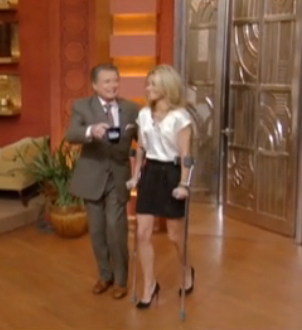 We've all had the experience of a little soreness after wearing a pair of high heels for too long. But TV personality Kelly Ripa is taking the concept of suffering for fashion to a whole new level. The "Live with Regis and Kelly" host was seen on air recently wearing a pair of 4-inch black pumps while using crutches. According to reports, the star is suffering from a stress fracture in her hip, which has caused her to need crutches temporarily. Viewers and Internet chatters were all abuzz over the Rips'as shoe choice – many saying that she should have chosen something more "sensible." Chances are, Ripa had a nice pair of flats to slip on once the camera's stopped rolling… we hope.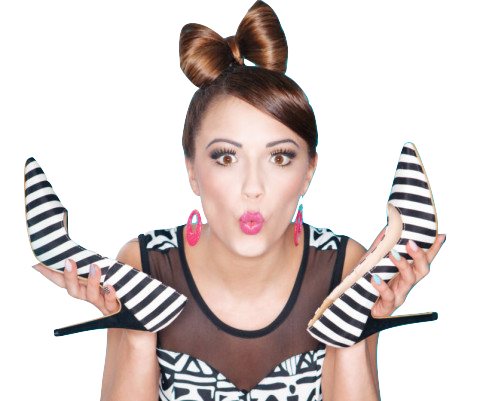 Learn to walk in high heels more comfortably
Master the skill of walking in heels without wearing them every day!