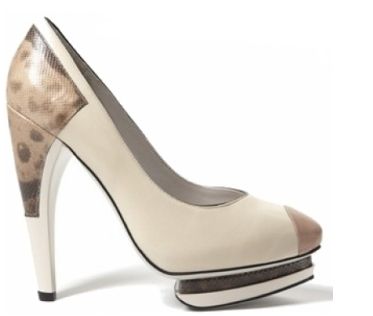 2010 is quickly coming to a close and style mavens everywhere are looking ahead to next year's fashion. And what better to set the tone for 2011 then with a new crop of fabulous shoe brands. Here are a few of the new year's most anticipated shoe launches.
The above platform pump is from Jason Wu Spring 2011. The young designer became famous when US First Lady Michelle Obama wore one of his gowns to her husband, President Barack Obama's inauguration ball. Since then Wu's Spring, Fall, and Resort collections have be watched closely by the fashion media. Next year, however, will be the designer's first official line of shoes. From what we can tell, the shoes reflect the Jason Wu aesthetic, which is ladylike, but modern with just the slight tough of edge. Jason Wu Spring 2011 runway photo via Style.com.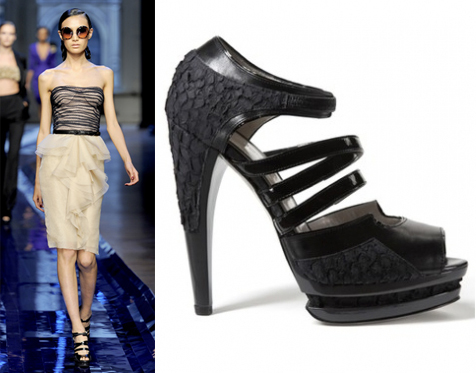 Also on the horizon is Brian Atwood. Obviously, the celebrity favorite isn't new to the shoe game. However, his main line is rather pricey for the average shoe-lover. So it's welcome news that the designer has teamed with Jones & Co. to produce some lovely heels at a lower price point ($200 to $500, instead of $700+). No preview photos are yet available for the, which is due out in late 2011. But if they shoes look anything like Atwood's recent Spring 2011 collection (seen below), then we will be super excited!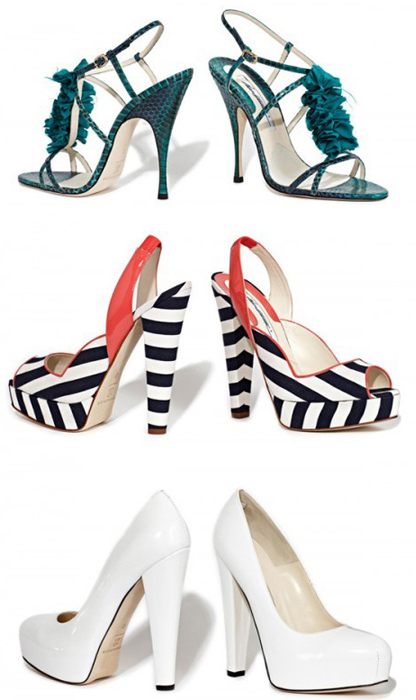 Celebrity stylist-turned-celebrity Rachel Zoe has had successful with a QVC-backed line of apparel, but now the reality TV star is going all the way with a full line of lifestyle products to include clothing, accessories, and shoes. The stylist/designer says that the collection will reflect her trademark style, but be broad enough for a larger audience. In any case the shoes are sure to have some of that dramatic flair that the stylist is known for (we hope!). The thigh-high chain detail boots below are the RZ boots, on which Zoe collaborated with Brian Atwood.