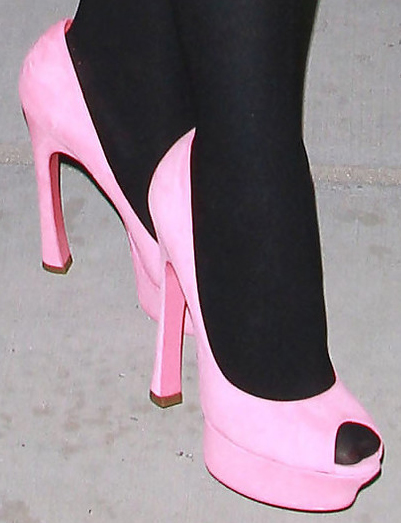 A certain TV star wore these bubblegum pink pumps to the launch of a new collection for Devon clothing in Los Angeles this month. Not only did this someone where the daring color, she boldly paired the shoes with black – making them standout a mile away. So who was it that wore this pair of "Lobster Palais" pumps by YSL?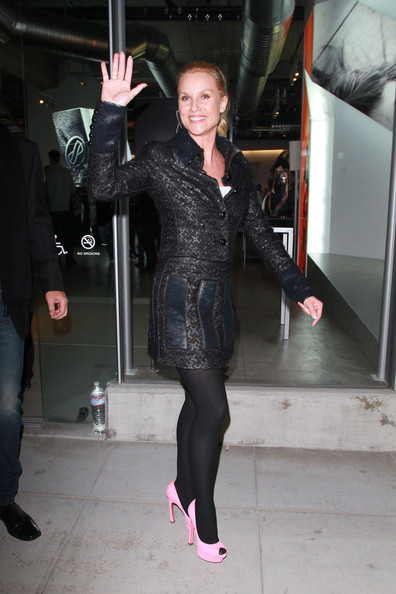 ---
Naughty shoes!
One 6 inch stiletto sandal outsells all others. This is it.
---
That's Nicollette Sheridan – British actress best known for her roles on Knots Landing and Desperate Housewives. She must have had the inside scoop (as many celebs do), because these shoes are hard to find in that color. They are available in red for $775 here.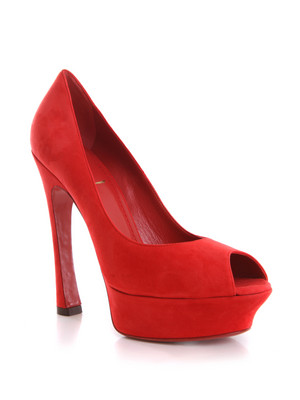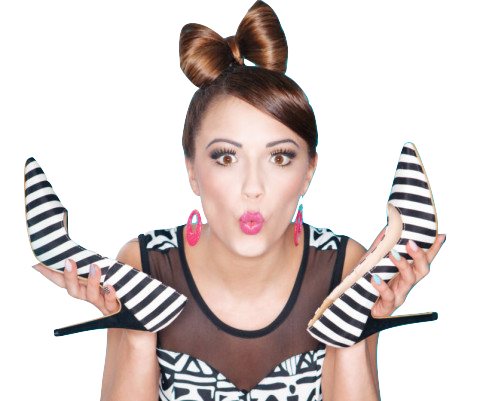 Welcome, Heel Lovers!
Do you adore high heels?
Subscribe to my free newsletter and get high on heels now!
Discover more incredible high heels