The phenomenon that is Nicki Minaj is a whole lot more than just music. The rapper/singer's over-the-top style plays a huge part in what makes her memorable. So when designers turn out outrageous shoes, she's one of a handful of celebs you can expect to give them a go. The performer was spotted in London recently wearing an all black bondage-style outfit with some amazing, color-blocked platform sandals. So what's the name of this shoe? Photo via Zimbio.com
That's the "Dvea" patent leather sandal by Versace. Nicki Minaj wears a black pair with pastel green heels. This same pair is available at Farfetch.com for around $950. A softer version of this style features lavendar patent leather with white heels. This version is available at Netaporter.com for $1125.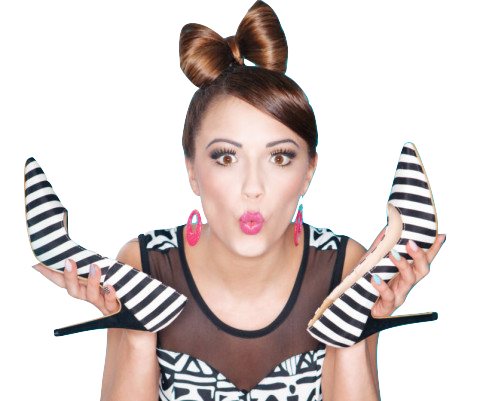 Learn to walk in high heels more comfortably
Master the skill of walking in heels without wearing them every day!