Catwalk shoes have taken on a form of their own- often resembling complex works of art or architectural forms rather than footwear. It's all part of the fantasy and imagination of the fashion world, and let's face it; we have always been a shoe-obsessed society which only adds to our delight when we see these magnificent creations.
Each season we see a myriad of shoes on the catwalk that range from beautiful to barbaric. Here is a look at the weird and wonderful shoes that have graced the catwalks recently. Are they killer heels or wearable works of art? You decide.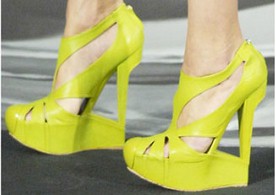 These Dior neon yellow numbers caused a stir not only for traffic-stopping colour but for its rigid heel/platform combo. Imagine walking down the high street in these! (Photo credit: Getty images)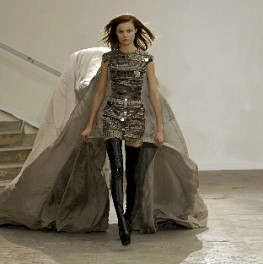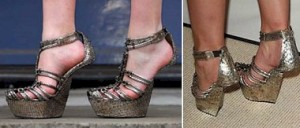 Antonio Berardi's platforms defy gravity and definitely take a brave shoe-addict to wear them. (Photo credit: The Daily Mail)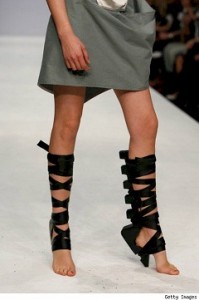 Aminaka Wilmont caused a stir at London Fashion Week in 2008. Models strutted out bound in leather, knee-high heels that were missing a little something. (Photo credit: Getty images)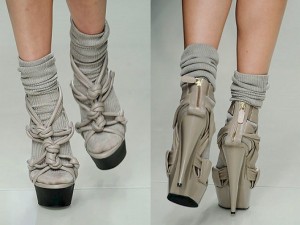 Platform, skyscraper heel, zipper, knotted leather- these Burberry Prorsum Spring 2010 heels combine four trends in one- five if you count wearing heels with socks as the new thing for 2010. (Photo credit: style.com)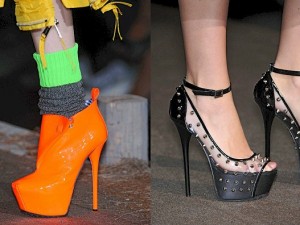 DSquared2 takes inspiration from fetish wear, showing stiletto heels, PVC and spikes on their Spring/Summer 2010 catwalk.(Photo credit: style.com)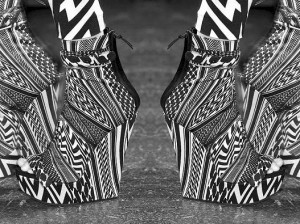 Givenchy gives a whole new meaning to the term "Op Art" with these dangerously mesmerizing platforms. (Photo credit: NyMag.com)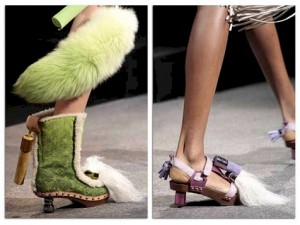 Louis Vuitton's 2010 heels are quite tame as far as heel height goes, however the shoes seem to come alive with fur and hair detailing! (Photo credit: thefashionpolice.net)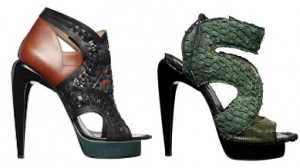 Prouenza Schouler's resort 2010 collection has a curved heel and reptile skin detailing for a towering walk on the wild side. (Photo credit: style.com)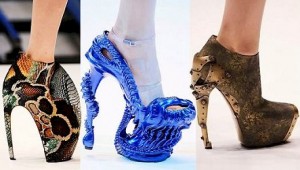 Alexander McQueen's armadillo 12-inch platforms were point blank refused by some models because of their extreme height and shape, and his fossil-inspired heels left everyone speechless. (Photo credit: style.com)
Whether your verdict is wearable works of art or killer heels, there is no denying that these designers have taken heels to a whole new level!