Last December we got a sneak peak at Charlotte Olympia's latest collection of shoes. The shoes (above) were a fun and fresh example of a very unique pair of high heels. They were, however, maybe a little over the top for most people, who might feel a little weird wearing a fruit bowl on their feet. Well now photos of the rest of the collection are available and, thankfully, it's much more approachable but still fresh and juicy! Olympia clearly loves color and has embraced the trends of platforms, animals prints, and color blocking. Feast your eyes on these:
See even more from this collection at Shoerazzi.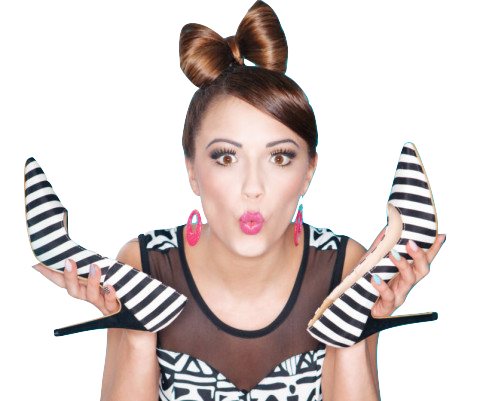 Welcome, Heel Lovers!
Do you adore high heels?
Subscribe to my free newsletter and get high on heels now!
---
Naughty shoes!
One 6 inch stiletto sandal outsells all others. This is it.
---
Discover more incredible high heels