We know that hoovering the house in high heels gives you great calves, so it's perhaps not surprising that fitness gurus all over the world are now offering exercises classes for heel-lovers—aka the Stiletto Workout. Not only is it a fun and glamorous way to exercise, but it takes toning the body to a whole new level…literally!
As well as looking super-cool during your workout, exercising in high heels might have other benefits. Women who are terrible at tottering around in heels will feel more confident and stable as they learn to balance more gracefully in their favourite pair of stilettos (or pumps…platforms…wedge heels…you get the idea!)
An article in The Sunday Times has also suggested there might be further benefits to this glam workout by highlighting a study that disproved the notion that heels are bad for your health. Maria Cerruto, a key player in the study and a urologist at the University of Verona said:
"Heels affect pelvic floor activity, reducing pain and improving your health. We now hope to prove that wearing heels during daily activity may reduce the need for pelvic exercises."
Whether you try this new fitness regime for fun or fitness, there is no doubt it will leave you looking and feeling fashionably fit. And the carpets will get cleaned as well.
See what happens when UK fashion stylist extraordinaire sends one of his clients to do a stiletto workout on his hit TV show How To Look Good Naked:
[youtube]BItPaD1gKTg[/youtube]
And for added inspiration, check out June Ambrose doing her high heel workout:
[youtube]oCkF1u7VolE[/youtube]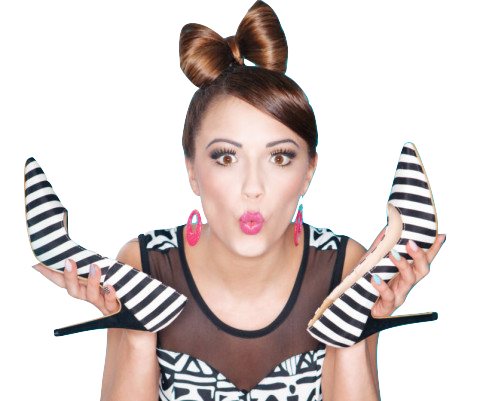 Learn to walk in high heels more comfortably
Master the skill of walking in heels without wearing them every day!