Hollywood's biggest night is just days away and the excitement is growing. The anticipation for the Academy Awards isn't just about who will win an Oscar, it's also about what the stars will wear on the red carpet!
Having a well-known actor wear your clothing on such a big night is a huge honor for a designer – including those that create the gorgeous shoes to complement the gowns. Though hundreds will walk the carpet this Sunday, those favored to win awards will have the lights shining brighter than ever on the them.
For the potential heel-wearing ladies this include Black Swan star Natalie Portman (pictured above at the 2011 SAG Awards), who is heavily pregnant and will have to mitigate choices between comfort and style. Here's what a few top shoe designers had to say about the event. Shoes by (top to bottom) Stuart Weitzman, Jimmy Choo, & Giuseppe Zanotti.
"[Stuart Weitzman] said he thinks this awards show would see lots of ornate crystal embellishments on shoes, he was mum about what he had planned, and who would wear his famous one-of-a-kind Oscar designs down the red carpet."

"Jimmy Choo founder and chief creative officer Tamara Mellon said red carpet looks are part of the brand's DNA, but she won't know until the big night what celebs chose to strut in her styles. 'I'd love to see Natalie Portman, who is divine, [in our shoes],' she said."

"Giuseppe Zanotti, however, is a little more superstitious when it comes to predicting both award winners and who will wear his shoes on the red carpet. 'It's bad luck when you say it,' the designer told Footwear News"
Photos: telegraph.co.uk, polyvore.com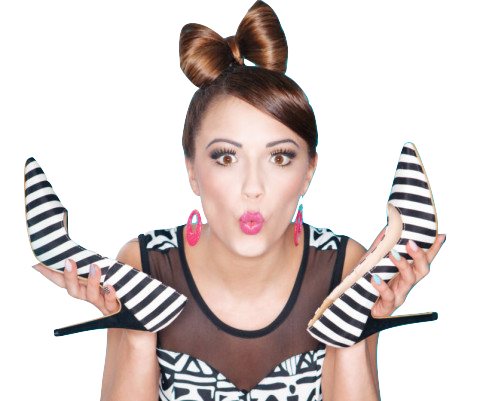 Learn to walk in high heels more comfortably
Master the skill of walking in heels without wearing them every day!