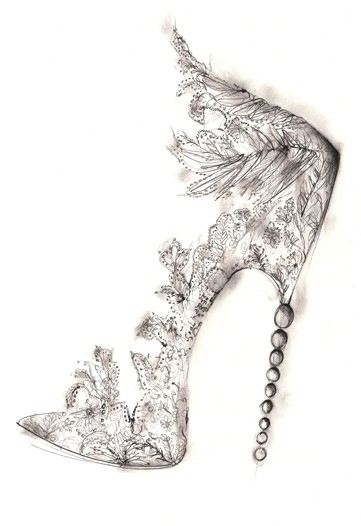 The upcoming nuptials between Kate Middleton and Prince William of Wales have cause a firestorm of press that centers on the future princesses fashion choices. While speculations about who will design her dress abound, leading shoe designers have sketched some ideas about what she should wear on her feet.
Above is a sketch from Georgina Goodman. "I wanted to create something special with an intrinsic emotional value; something old and at the same time mirroring Kate's fresh modernity," said Goodman. The shoe features Welsh lace and Scottish pearls.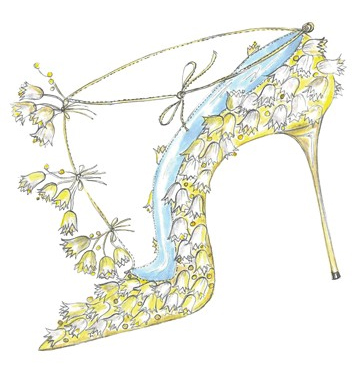 Manolo Blahnik designed a shoe which he says "represents springtime and everything fresh and new, which is what Kate Middleton is all about." The shoe would be crafted from silk with organza flowers covering it.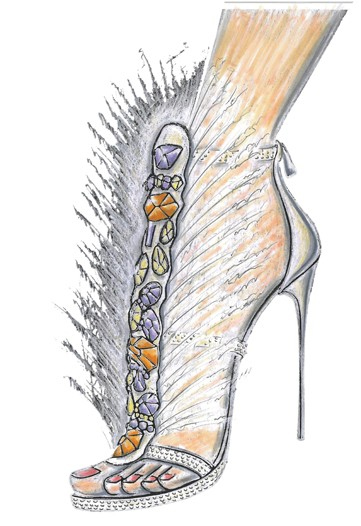 "This shoe is fit for a princess because the sandal is elegant, sexy and precious, and it suggests a magical atmosphere," says René Caovilla. He designed a shoe made from white satin, decorated with features and multi-coloured gems and crystals.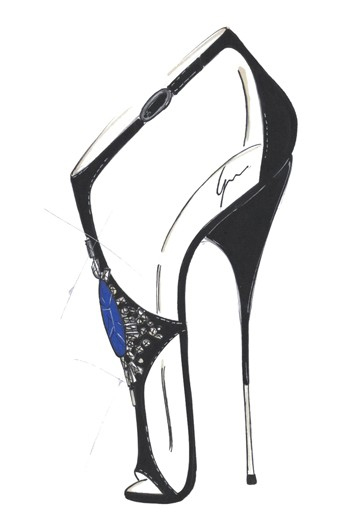 Giuseppe Zanotti envisions a slightly edgier royal wedding. His design features black satin with a diamond-surrounded sapphire centerpiece. The shoe also has a metal-tipped stilleto. "Jewelry for the feet is my DNA, so designing for a princess comes very naturally," said the designer.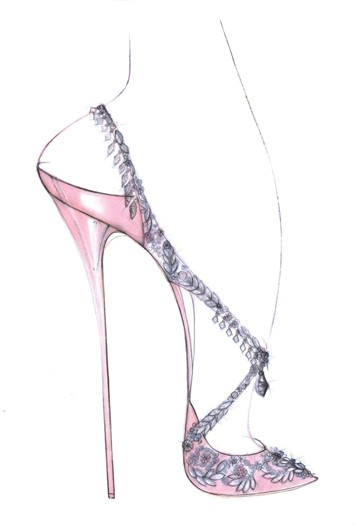 Designer Cesare Casadei says that Kate Middleton "reminds [him] of a 2011 Audrey Hepburn." He designed a silk pump with jewelled straps and floral embroidery.
Source: WWD.com