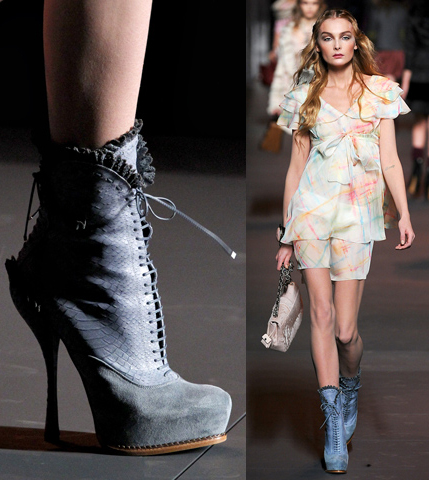 The fashion industry is still reeling from the shocking scandal involving John Galliano's apparently racists rants. The designer was first suspended then fired from his post as designer for the famed Christian Dior fashion house for an alleged anti-semitic tirade in a French bar. The story broke last week and had many a fashion follower wondering what would happen with the Dior show, scheduled for March 4 during Paris Fashion Week. Now that date has come and gone and in true show biz fashion, the show most definitely went on!
Dior Fall 2011 is rife with the heavy opulence seen on Milan runways then rounded out by dainty frocks and delicate sheer gowns. It was a very wearable iteration of Galliano creativity, which has a history of moving toward the fantastic. The shoes from the collection were sturdy, but supremely feminine. The heels feature a range of steampunk-ready lace-up boots, to ultra girly high heeled sandals covered with bows. Have a look some of the key styles in the gallery below.
photos: style.com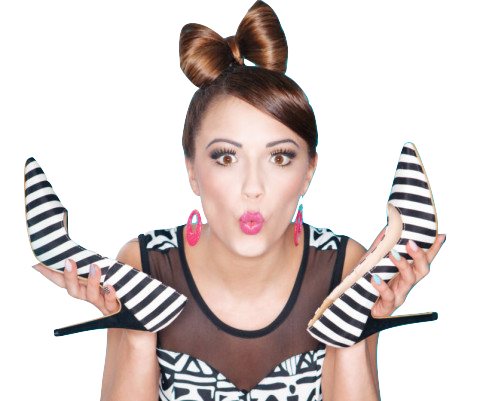 Learn to walk in high heels more comfortably
Master the skill of walking in heels without wearing them every day!