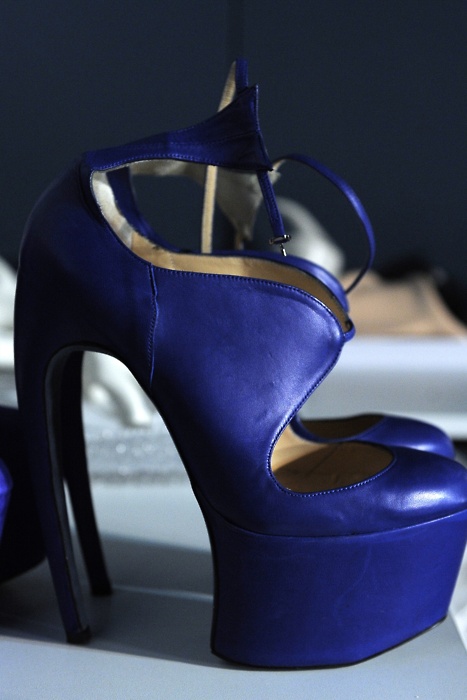 These purple platforms are from the now infamous Thierry Mugler Fall 2011 show. The heavily theatrical presentation took place last week as part of Paris Fashion Week and it was definitely the talk of the industry.
Not only was it new creative director Nicola Formachetti's first show with the brand, but his most famous client Lady Gaga was on hand to premiere new music and walk the catwalk with the rest of the models. Each of the ladies wore a pair of sky-high platform heels and a few of the models even stumbled in the challenging shoes. Not Gaga, however. Her heels were the highest of any by far (she's not model height, after all) and yet she strutted down the runway with more self-assured footing than any of pros! Then again, she probably has the most practice walking in insanely high platforms.
Catch a glimpse of more shoes from the show, then check out the full show in the video below.
[youtube]iZGiHZD2QNk[/youtube]
Photos: aloveforfashion.tumblr.com, style.com