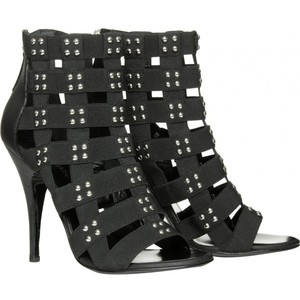 The New York Times is reporting that Balmain designer Christophe Decarnin has been excused from his position at the famous French house of fashion.
Mr. Decarnin hit some kind of personal impasse and lost control of the label. According to a number of people close to the house, Mr. Decarnin, under stress for some time, was absent from Balmain in the weeks before the show, perhaps since the first of the year. He was not at the show. And he has communicated little with the company's chief executive, according to people close to the house.
Actually, from the sound of the reports it seems the designer sort of quit by default. The development comes as a shock considering that it was under Decarnin that Balmain, founded in 1945 by Pierre Balmain, has had such amazing success in recent years. The designer became the creative director of the label in 2005 and quickly transformed it into one of the most coveted brands in fashion, with its trendy, sexy, rock and roll vibe. Maybe he wanted to go out while he was on top? Take a look at a few of the stunning high heels that came from Balmain's Decarnin era.