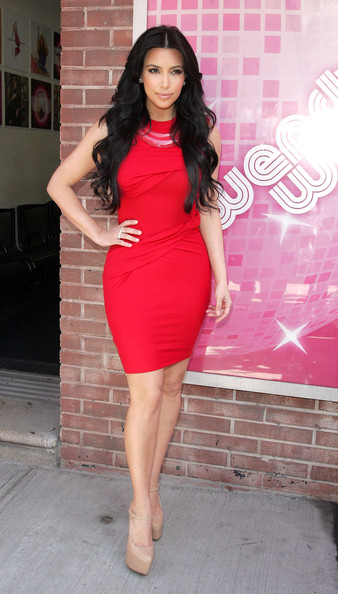 Famous for being famous, Kim Kardashian is one of the world's most photo'd celebs. She's also known for her love of fashion and her incredibly vast wardrobe, which extends – of course – to her shoes. We noticed, however, that though she has a lot of shoes, many of them seem to look alike! Namely, many of her high heels are "nude" or flesh-toned.
At first we thought the Armenian beauty was suffering from a lack of footwear creativity, but we think we're on to her tricks now: We think she often wears skin-toned heels to lengthen the look of her legs! After all, the most famous Kardashian stands only 5'3″ and her curvy figure means she could look stumpy if she didn't know how to work what she's got.
Above, Kim wears her signature sky-high nude heels with a sexy red dress at a recently taping of the Wendy Williams show. See her use the clever fashion trick at many more events in the gallery below.

photos:
zimbio.com