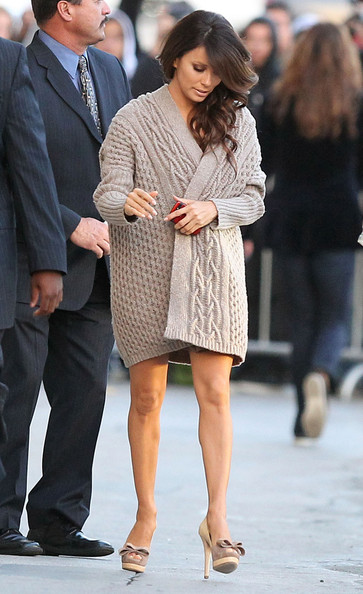 Actress Eva Longoria is making the rounds on the talk show circuit to promote a new cookbook she's just released. As always, the pint-sized beauty is decked out in leg-baring garb and gorgeous high heels. Recognize those lovely neutral-colored high heels? photo: zimbio.com
They are the rafia and suede pumps from Fendi's Spring 2011 collection. They were available at Net-a-porter.com, but have sold out. And it's no wonder – they are amazing.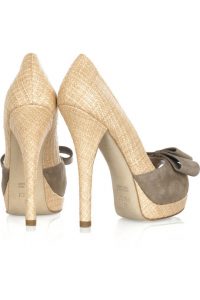 Luckily, you can still find similar Fendi styles at Bluefly.com – and at a discount! Check out these, which have the rafia material and bow detail, but without the platform.