Last night's Billboard Awards was a celebfest for many reasons, not the least of which was the fact that the show paid tribute to uber pop super star Beyonce Knowles. So, naturally, the singer's former partners in crime, Kelly Rowland and Michelle Williams, were there to celebrate their friend and comrade. The ladies did not walk the "red" carpet together, however – each of the appearing as the solo acts they are now. One of the ladies appeared with the above boots on with an intricate black mini dress and her hair in tousled curls.
Can you guess who wore these tough-looking high heeled boots?
---
AD: Best with jeans or a dress?
One pump for all occasions. This is it.
---
* Kelly Rowland
or
* Beyonce Knowles
or
* Michelle Williams
?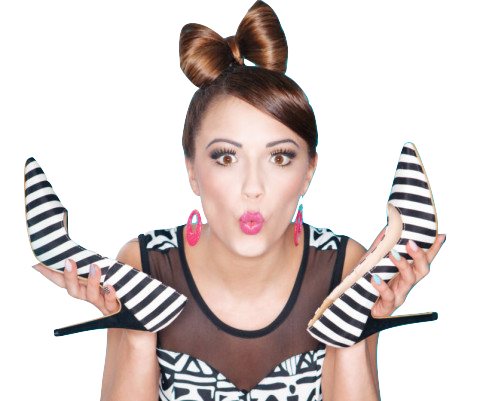 Do you adore high heels?
Subscribe to my free newsletter and get high on heels now!