Model Angela Makeever wrote this poem to address the age-old question "Why Do Women Wear High Heels?" The accompanying image is courtesy of Doina Ciobanu, whose fabulous fashion blog is called The Golden Diamonds.
Cinderella's Alibi
I like the tick and tock of the walk
Left over right follows the line of chalk.
Hips sway a mother's lullaby,
Advertising a lover's potiential sigh.
---
Naughty shoes!
One 6 inch stiletto sandal outsells all others. This is it.
---
It's the power of an elevated view.
At an equal eye level when I shakes hands with you.
Red, yellow, or polka dotted,
Tick-tock, tick-tock I have been spotted.
Stridding long, yet gracefully these shoes demand.
I wear them for me, and whomever is at hand.
Oh shoes, how I have grown to love you.
—
Contribute your high heel art: if you have created photographs, drawings, poems or other artistic outpourings that feature high heels, we'd love to publish your work: please contact us.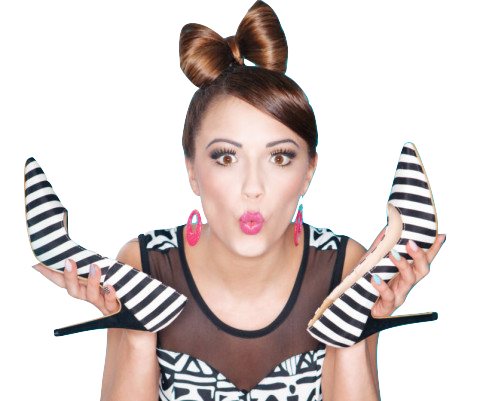 Welcome, Heel Lovers!
Do you adore high heels?
Subscribe to my free newsletter and get high on heels now!
Discover more incredible high heels