"Every woman should own a pair of red high heels!" says Shan Shan, the model and owner of this vintage pair.  "I love red heels, and think every woman should own a pair of red high heels – nothing brings greater happiness!"
It's difficult to disagree with Shan Shan – red high heels rock!  And this pair look great teamed with a dress and tights from chicwish. More details and pictures are available from Shan Shan's blog, tinytoadstool.
More about Shan Shan: Shan Shan is a textile artist and craft teacher living in Tokyo, Japan. Her blog is tinytoadstool and her latest looks can be found on her Lookbook page. Lookbook  has also published an in-depth interview with Shan Shan,  in which she confesses, very sensibly, to splurging on footwear.
***
If you'd like to share your latest high heeled look just go to our submit pic page, and fill in your details. We'd  love to feature you.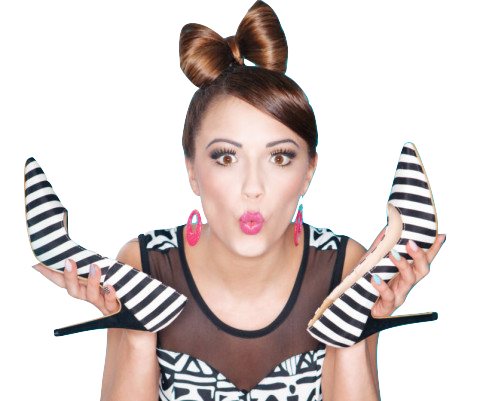 Learn to walk in high heels more comfortably
Master the skill of walking in heels without wearing them every day!