We love these pretty red high heel pumps. And we love them even more when they're paired with an all red outfit by Valentina of The Chic Attitude. Valentina's interpretation of the Rouge Look includes a laced red dress and gray dotted stockings.
The shoes are from Jessica Buurman, and Valentina tells us she's also in love with them and their 16cm heel 🙂 Valentina also tells us that her new heels should be perfect with many different styles. We bet she can't wait to find out!
We've published a few pictures of Valentina's all red look below. For more pictures, please see Valentina's blog The Chic Attitude.
***
If you'd like to share your latest high heeled look just go to our submit pic page, and fill in your details. We'd  love to feature you!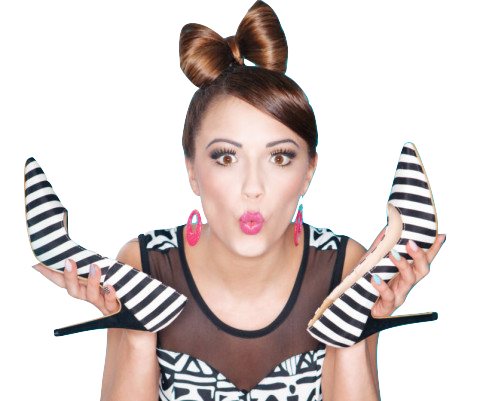 Learn to walk in high heels more comfortably
Master the skill of walking in heels without wearing them every day!