Footwear company SIX has given six fashion bloggers the opportunity to turn their hand to shoe design. The highest heel was produced by Alix Bancourt from The Cherry Blossom Girl who used a Valentino shoe as reference:
I liked the way it made the front of the foot look almost bare, and I wanted my design to have that sexiness. My shoes have a really clear purpose – taxi-cocktail bar-taxi-bed!
Of the design process, Alix said:
It's been more complicated than I had ever expected, we had to take tiny measurements of exactly where the best point to start the shoe was because I wanted to include a lot of toe cleavage!'
---
Naughty shoes!
One 6 inch stiletto sandal outsells all others. This is it.
---
Alix's limited edition high heels will shortly be available exclusively on farfetch.com and sixlondon.com, along with shoes designed by the other five bloggers. This video has more about the project: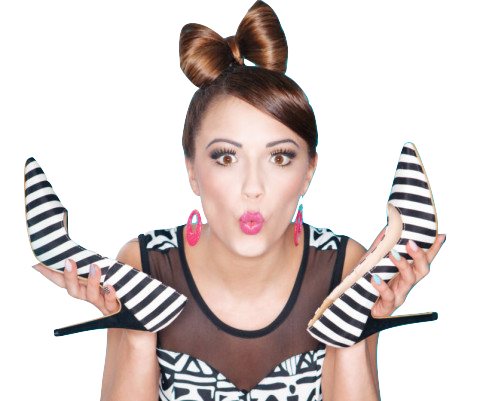 Welcome, Heel Lovers!
Do you adore high heels?
Subscribe to my free newsletter and get high on heels now!
Discover more incredible high heels