Happy "Cyber Monday," the day where shoppers get great deals without leaving their desks and without having to use their elbows. It's a concept that works great with high heels – locate the right shoe and check your size during the sales, then wait to Cyber Monday to get a great deal online.
Many online retailers have some super Cyber Monday deals available to online shoppers, and not just in the US. Ones we've scouted out include:
— 30% off your entire order at heels.com – with coupon code CYBERSALE. The Luichny sandals pictured above are $89.99 from heels.com (before discount).
— Endless has $30 off $100 orders, $60 off $200 orders and $100 off $300 orders – with coupon code CYBERMON.
— Nieman Marcus are offering gift cards with a regularly priced online purchase of $200 or more. Coupon code GC4YOU, details here.
— Sears have 20% off shoes (no promo code required), as do Shoes.com (coupon code CYBER).
— The Cyber Monday website has 1751 different pumps, all looking for a home.
Please remember: we have just outlined some of the deals we found above. Each retailer has its own terms and conditions and exclusions may apply. Please carefully check the terms of each offer before purchasing. The information above is of a general nature only and should not be used as a substitute for the terms and conditions of each retailer. Happy shopping HHD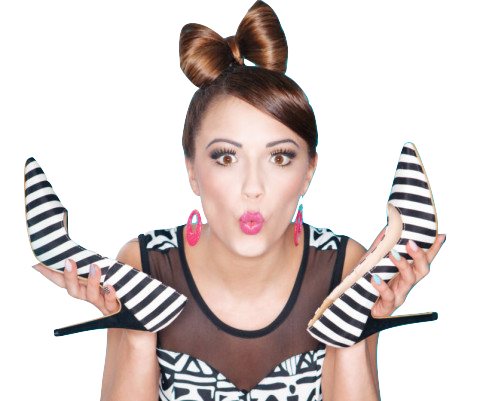 Learn to walk in high heels more comfortably
Master the skill of walking in heels without wearing them every day!