Cork high heels are back, or at least that's what you'd be thinking if you were looking at the latest creations from three big-name designers. We've made some investigations into some of the new cork heels that have come out and picked out some of our favourites. These start with the Colourcode peep toe pump (above), new from Nine West for $89. Shown here in green and navy leather, this pump has a 5 inch heel with a 1.5 inch platform.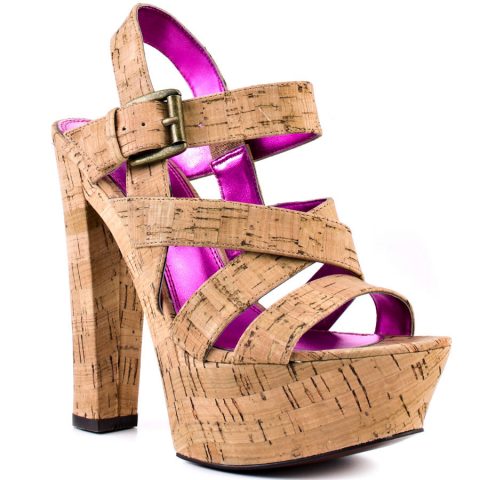 Next is Danicio by Enzo Angiolini.  This shoe features a 2 inch platform and 5 1/2 inch heel, and is new to heels.com for $109.99.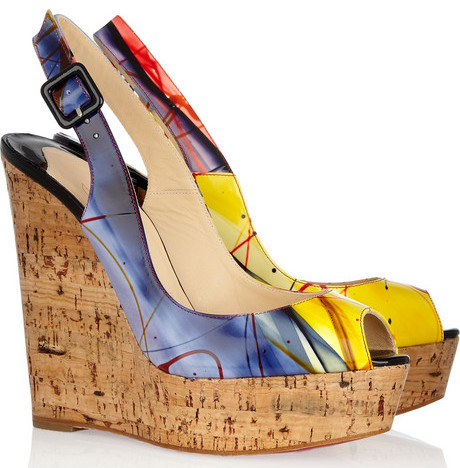 Finally, how about Christian Louboutin's Une Plume patent leather and cork wedges (bottom)? New to net-a-porter for £316.67, the 5.5 inch heel on this shoe is paired with a patent leather slingback. It's the most expensive of the three but how could we leave out a Louboutin?
Whether you love them or hate them, we think there will be plenty of cork high heels out there this season.