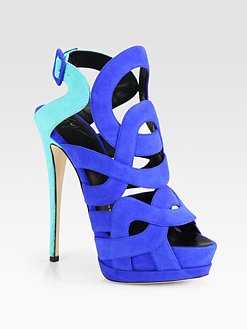 As the old adage goes "blue and green should never be seen, without a colour in between."  While this fashion rule may have rung true for our mothers and grandmothers, there are some rules that were meant to be broken.
If the colour blocking trend has shown us anything over the last few seasons it's that colour combinations which were once a big no-no are no longer so. So, with that in mind we set out to find our favourite green and blue hued shoes.
1. Giuseppe Zanotti Suede Colour Block Platform Sandals for $1215 at Saks Fifth Avenue, above and below.
2. Vionnett Colour Block Pumps $505 from mytheresa.com.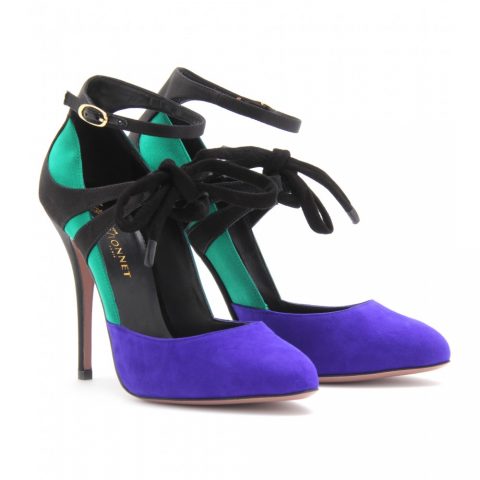 3. Jessica Simpson Weema – Patriot Blue $99 at heels.com.