OK, we know… these are two very different shoes. Then again they're two very different prices. So if it's red peep-toe platforms you're wanting to wear for Valentines Day, read on.
Above is Christian Louboutin's exquisite Lady Peep pump. This incredible red eel peep-toe pump has been created loving by the master designer, and has a six inch heel and a one inch platform. No expense has been spared with this beauty, as you might expect. It's £537.50 from net-a-porter.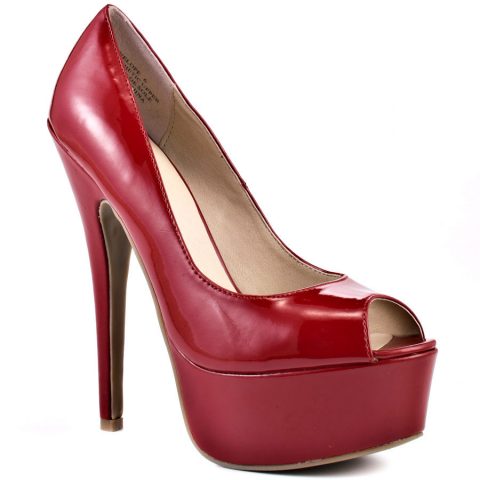 Meanwhile, down the other end of the price scale is  Penelope from ZiGi girl (seen above, and in the video below). Man-made, sassy and fun, this peep-toe has a 5 3/4 inch heel and 1 1/2 inch platform. It's 84.99 from heels.com.