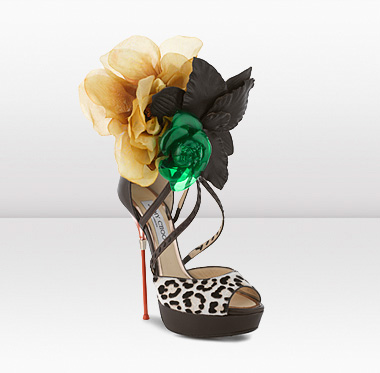 Floral arrangements on high heels are set to be a trend this year if some recent additions to the market are to be believed. The Jimmy Choo brand is not shy to add a floral touch, as we saw recently with Faye from the Icons collection.  Above is Choo's Mira, an ultra-high leopard print pony/calf sandal with flower corsage detailing. Mira is part of Jimmy Choo's Spring / Summer 2012 collection and retails for €1895.00.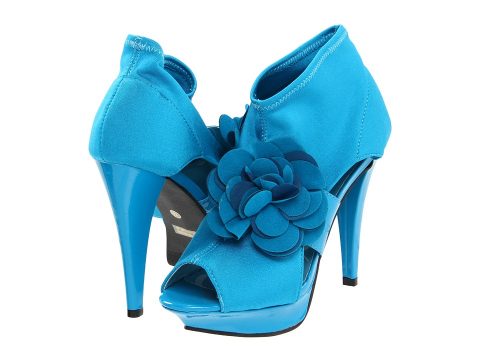 Down the other end of the price spectrum are these new turquoise peep toe  booties called Zarahi from Promiscuous. With a 4.5″ heel and striking floral embellishment they're new to Zappos for $65.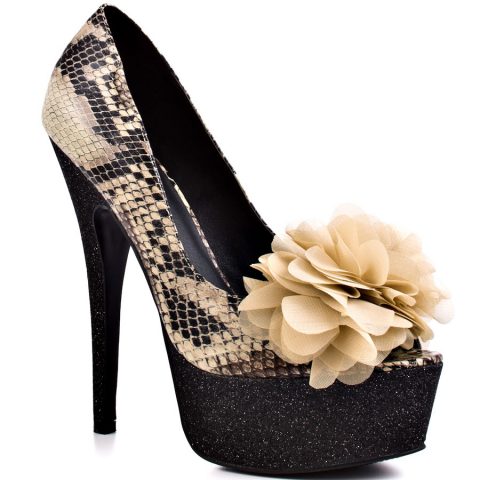 Continuing the trend are these new platform pumps with floral touch from Zigi Girl. They're $94.99 from heels.com.