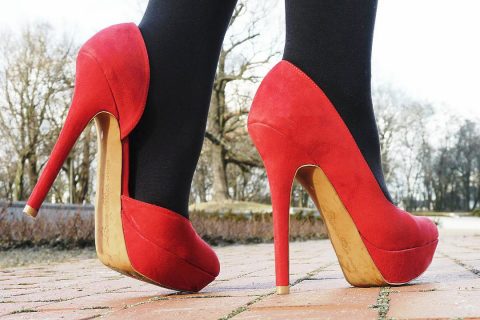 Polish blogger Agnieszka from Closet of a Dirtbag has just changed her hair color from blonde to black and is experimenting with her outfit… or is she? Self-confessed fashion lover Agnieszka  admitted to us that there's a touch of the status quo about one of her latest looks too:
Some things never change- I still love my red lips and red accessories… and my red pumps! These Bershka high heels are extremely comfy and sexy. They always give me much energy.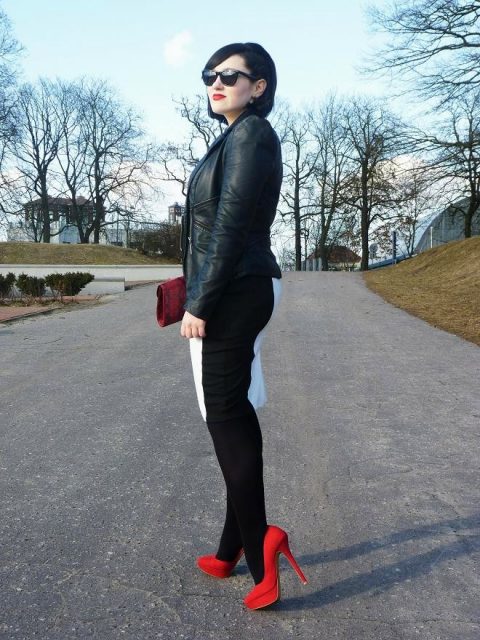 Agnieszka has matched these striking heels with a black and white dress from F & F, jacket from Mohito and a Topshop handbag.
You can see more great looks from Agnieszka on her blog – Closet of a Dirtbag, and check out our earlier feature on her towering River Island high heels here.
Thanks  so much Agnieszka for contributing to our latest looks section of highheelsdaily.com.
***
If you'd like to share your latest high heeled look just go to our submit pic page, and fill in your details. We'd  love to feature you!