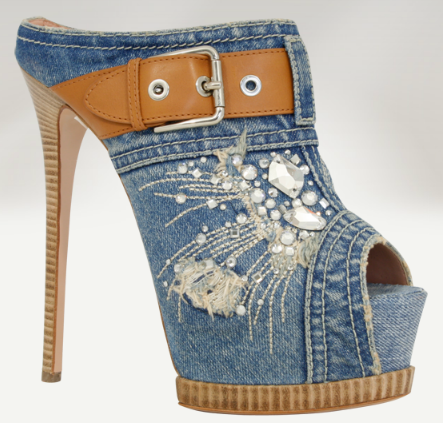 If high heels weren't meant to resemble an old pair of jeans then nobody told Gianmarco Lorenzi. But if you're thinking denim means comfort, then you might have to think again because these sky-high monsters look anything but the sort of thing you could lounge around the house in on a Sunday morning.
The denim high heels above form part of Gianmarco Lorenzi's spring and summer 2012 collection which we previewed yesterday. You can expect they will be difficult to get a hold of and fairly expensive. The good news is that other labels are also embracing the jeans-on-the-feet look this season, if that is what you're after.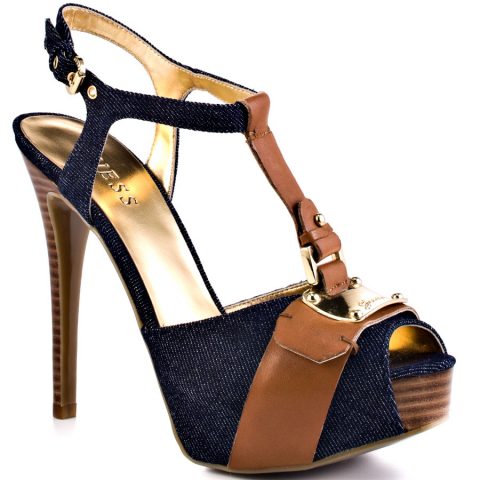 Those designers include Guess, who have just put out the Kringa (pictured above). This style features a  5 1/4 inch heel with a 1 1/2 inch peep toe platform and it is new in to heels.com for $104.99.