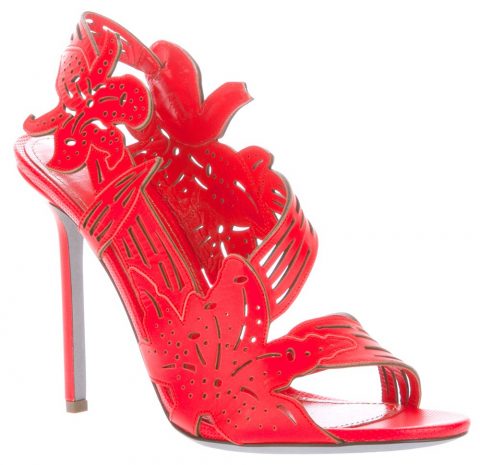 If you wait long enough it'll happen. Every now and then, perhaps when we're least expecting it, the fashions of the 1960s swing right back around again for one more dance. Of course one of the popular looks in the sixties was a floral one: flower power influenced dresses, skirts, hairdos, trousers and most certainly shoes.
If you're going to San Francisco today, be sure to wear flowers in your hair. And how about some floral high heels as well, as we investigate this latest trend? Our feature shoe above is Sergio Rossi's floral sandal. These red leather calf slingbacks have cut out floral details in the straps and a high stiletto heel. We farfetched them from Italy for €492.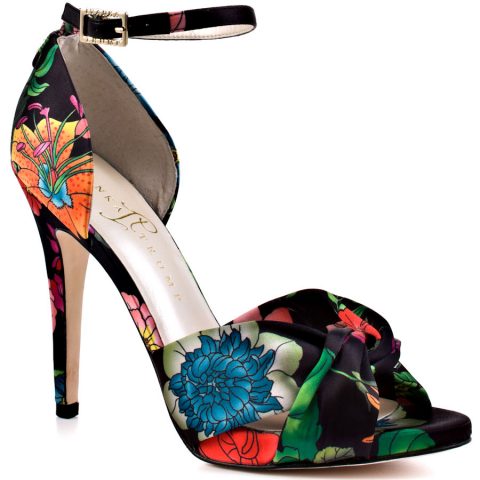 Second pick has to be the divine Ivanka Trump Basha 2 floral sandals (above), a steal from heels.com for $139.99. These floral high heels have a 4 1/2 inch heel, with a 1/2 inch platform.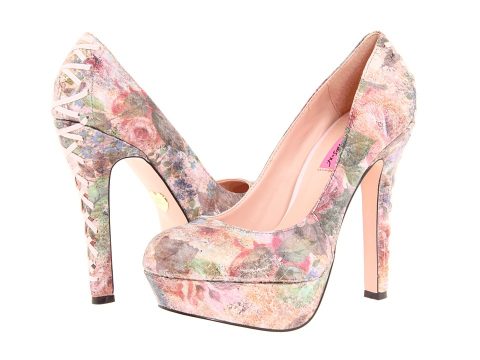 We move on to the the  Betsey Johnson floral print leather Ditan pumps, available from Zappos for $99.95.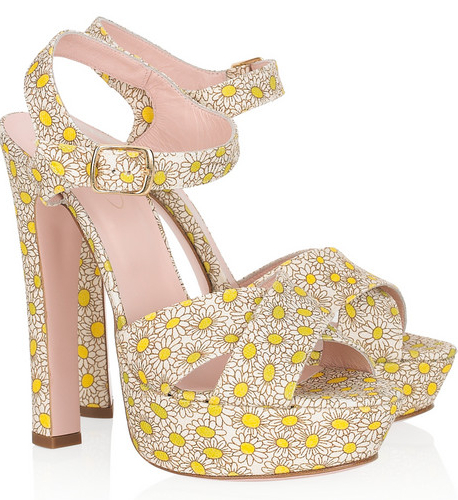 Finally, if you're after the daisy look, how about these Red Valentino printed canvas sandals? They're irresistibly sweet, with a chunky 5 1/2 inch heel and 1 1/2 inch platform. We found them at net-a-porter for £225.