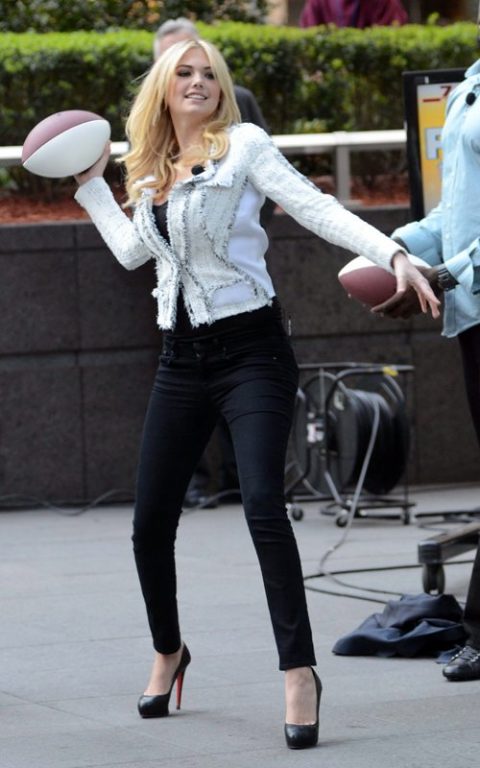 She may not have dressed for football, but Kate Upton was throwing them like a pro when she stopped in at Fox& Friends for a football challenge yesterday. Competing against New York Giants' defensive end Jason Pierre-Paul, the model happily tossed footballs at a small target while balancing like a pro in black platform Louboutin pumps.
Kate soon removed her Chanel jacket but the high heels stayed on – not that it seemed to decrease the power of her right handed throwing arm. And she achieved a very respectable spiral too.
Kate may have graced the pages of the Sports Illustrated Swimsuit Edition last year, but her sporting pedigree extends further than just swimwear. She was an equestrian in her younger years, and took the field in the 2011 Taco Bell All-Star Legends & Celebrity Softball Game.
See Kate Upton throwing footballs in her Christian Louboutin high heeled pumps in the video below.