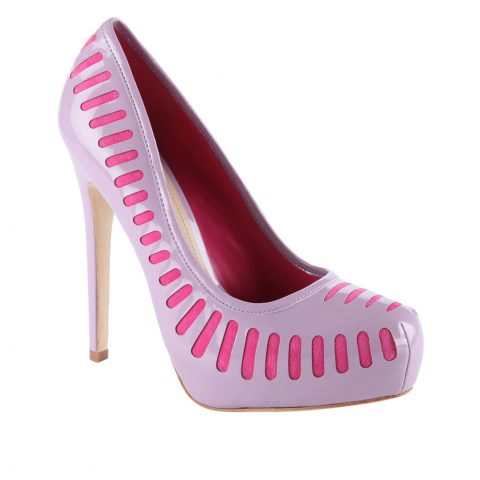 Mark Fast has been setting setting tongues wagging in the fashion industry with his signature hand-made knitted dresses for a while now.  The talented designer also has a well established reputation for using so-called "plus sized" models on the catwalks to show off his lauded designs.
Now Fast has branched out into shoes, creating a high heel called Cregger in conjunction with ALDO. This court shoe (pictured above and in Fast's original sketch below) comes in suede or patent and is available for $155 via Aldo in lilac, bone, light green and black.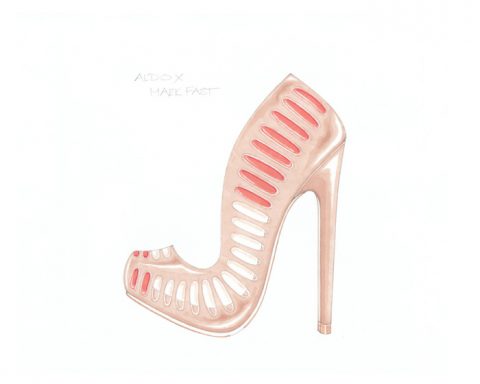 The Cregger high heels are being marked by ALDO as part of ALDO RISE, a collaboration between 6 emerging designers and the ALDO brand.
Fast explained that the inspiration for his collection "was the mechanics of creating clothes and shoes – how you can make something quite romantic and beautiful out of something quite industrial":
That's the great part of this collaboration is that I'm able to take that spirit and signature of my collection and inject it into shoes that a wide range of women who want to take part in my type of work can enjoy.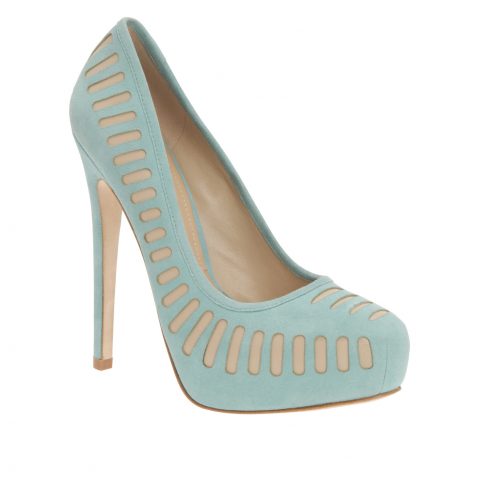 It has been a big few weeks for Fast. In April 2012 he won the All Walks Beyond the Catwalk Fashion Award at the inaugural Body Confidence Awards. The award was handed to Fast for "introducing the mix of realistically proportioned models within his catwalk shows at London Fashion Week since September 2009."
See the ALDO RISE launch here:
[youtube=http://www.youtube.com/watch?v=TtLeB9-ewlU&w=440]