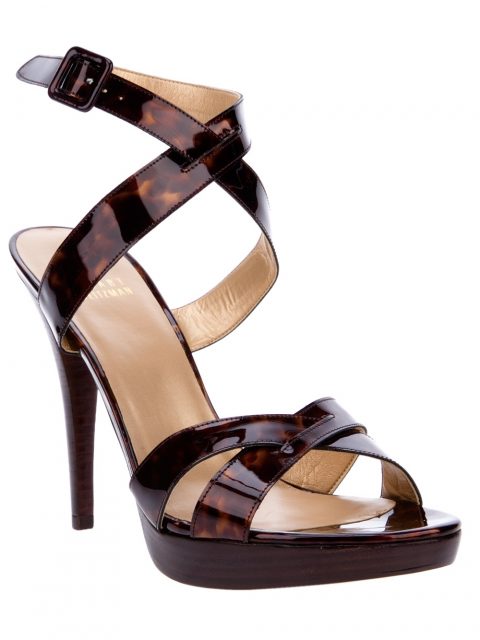 Could tortoiseshell be the latest trend emerging in the world of high heels? The tortoiseshell look is certainly popular among the high-end shoe designers, and perhaps it is only a matter of time before other designers and brands take up the fashion too. Today we have tracked down 5 of the sharpest tortoise shoes  currently on the market: two sandals, two pumps and a peep toe.
The high heel featured at the top of this article is Stuart Weitzman's "Fantasia" sandal. This shoe has patent leather straps with a tortoiseshell pattern, a small exposed 1 inch platform and a 5 inch stiletto heel. It can be farfetched from Palermo Italy for €263.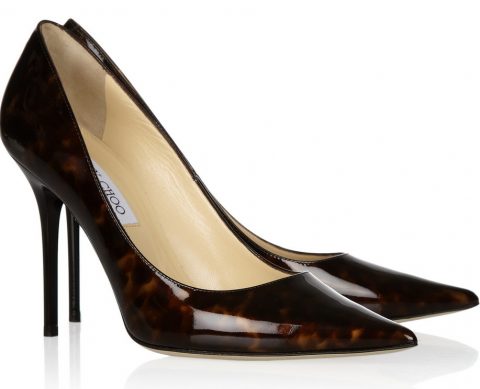 The pumps are by Jimmy Choo and Manolo Blahnik. The Choo (above) is Abel, a 4 inch tortoiseshell-print patent-leather pump from the Choo 24:7 capsule collection. It is new to net-a-porter for £312.50. The Manolo (below) is also a 4 inch tortoiseshell-print pump. It's available in limited sizes from Bergdorf Goodman for $595.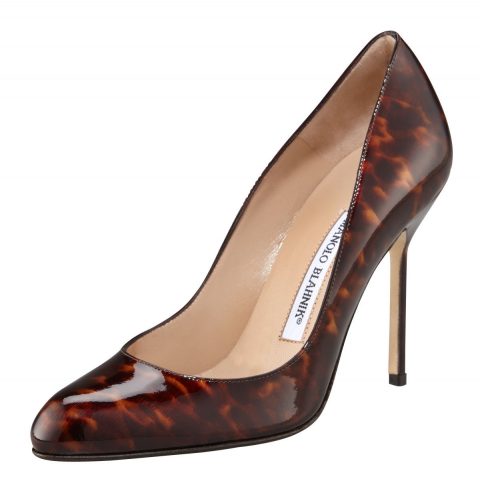 For a more budget, option the Endo tortoise sandals from Jessica Simpson (below) stack up well.  These shoes have a 5 inch tortoise heel  with criss-crossing straps and a 1 inch stacked platform also with the tortoiseshell pattern. They're currently on sale at heels.com for $67.99.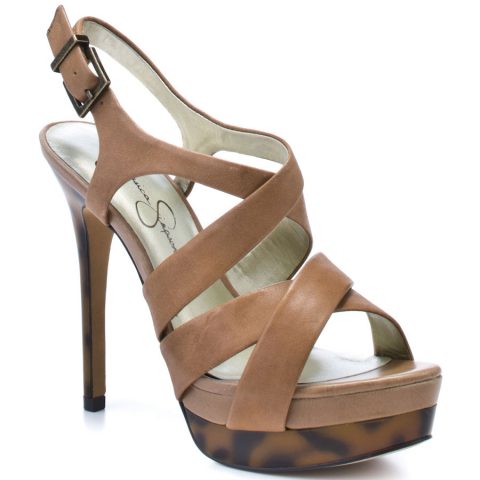 Our final tortoise shoe find are these red calf leather peep toe pumps from Jimmy Choo. The leather in these high heels has a tortoiseshell pattern and they can be farfetched from Capri Italy for €467.