Charlotte of The Fashion Guitar tells us that "leopard heels are a must-have in every women's wardrobe." Today Charlotte shows us two very different looks to create with a pair of leopard print pumps by Dune.
Charlotte: Leopard and floral look amazing together…
 Charlotte: I am totally in love with these leopard heels, and the best part is that they are very comforable, in spite of the height! Besides that, I think leopard and florals are an amazing combination, and with the current trend of mixing statement patterns, this is THE combination for spring and summer '12.
Charlotte: I love mixing prints, and the leopard heels are the best print to work with!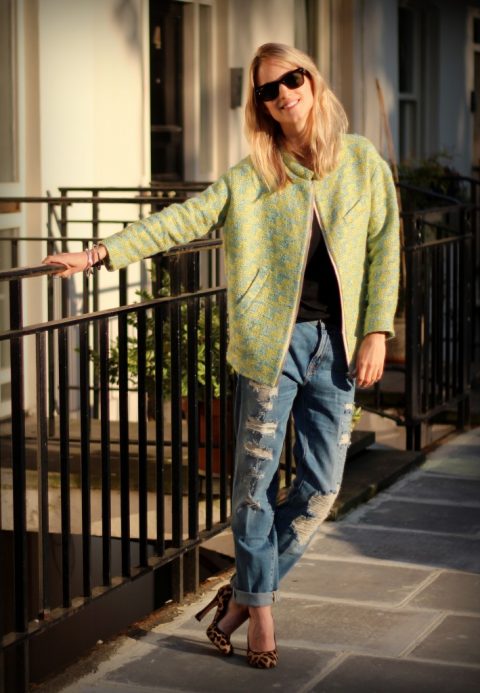 Thanks Charlotte for sharing these two leopard print looks with our highheelsdaily.com audience. 
More about Charlotte: Charlotte is  from The Netherlands, living in London and has a great fashion blog The Fashion Guitar.  Not only will you find many more looks and inspiration from the fashion world there, but  The Fashion Guitar is also a virtual diary of Charlotte's friends, travels, and other things that keep her busy. Check it out!