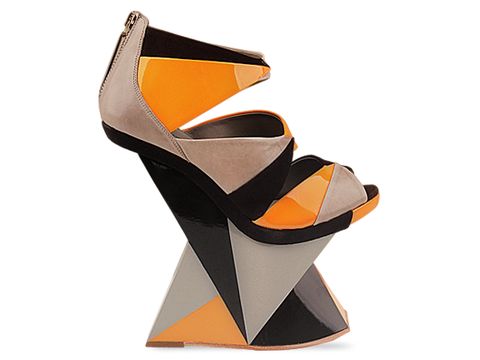 Part architecture, part origami and fully amazing, these high heels have celebrity style written all over them. And it seems that British rapper Shystie agrees: she's worn a pair of the shoes on the cover of her new album, Gold Dust Volume 2.
The shoes are by Finsk, the label of Finnish-born designer Julia Lundsten. Lundsten says that the core theme of Finsk is graphic style but with natural materials:
It is never aggressive… it feels like it has still got a feminine edge… You never feel uncomfortable in it, it just makes you feel amazing. It feels luxurious on your foot.
If you think there must be some architecture in the designer's background to enable her to come up with such masterful creations, then you are right. Lundsten's father was an architect, and her mother was an interior designer!
Julia Lundsten launched the Finsk brand in London in 2004 shortly after graduating with a Masters in Shoe Design from London's Royal College of Art.  She has been based in London for over 10 years and says she loves the city because it is creative, multicultural and inspiring.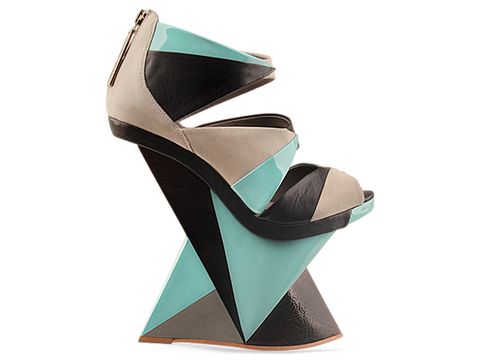 Leather and wood are Lundsten's main materials and these shoes are described as having "beautiful imperfections in the wood." All Finsk shoes are hand-made in the south of Brazil after being designed in London.
The orange Project 3 shoes worn by Shystie have a leather an suede upper on top of a 6 1/2″ wedge with 4″ platform. They are available from Solestruck for $999.95.
 See Julia Lundsten's interview with StyleTrek here: