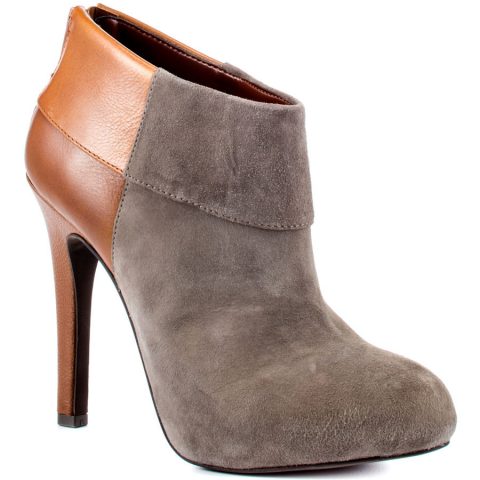 Trying to predict shoe trends is one of the more fun guessing games we play, but to get the really good tips why not ask an industry expert? Recently the team from Australian Exhibitions & Conferences did just that when they caught up with Jen Sherrin of leading fashion trend forecaster WGSN.
So what trends can we look for in this coming fall and winter? Jen says that we can expect rich and dark tones as usual this winter, but also that the pastel look from spring and summer should continue on through the colder months. However the pastel look for fall and winter will be a little more subtle or subdued that the look from the warmer seasons.
Jen also says to look out for tone-on-tone pastels this fall and winter, referencing the likes of Jil Sander. We should also see references of black and white coming into the pastel collection and some companies are even putting a tiny bit of neon into the pastels for accessories.
Theres no neon in these charcoal ankle boots, but we think their two-toned, color-blocked design will remain on trend for a while to come. Pictured here in Charcoal/Amoretto these round-toe, 4.5 inch ankle boots are new from Jessica Simpson for $129.
See the full interview with Jen Sherrin of WGSN here: