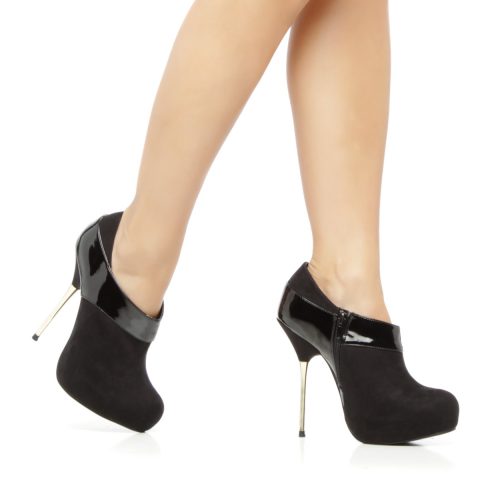 ShoeDazzle has been doing it a little tough recently. A little like its  Chief Fashion Stylist, Kim Kardashian, the brand has had to weather some adverse publicity, some perhaps due to problems of its own making.
In September 2011, the company got itself a new CEO in Bill Strauss who joined ShoeDazzle after 13 years at online florist ProFlowers. But the path for Strauss over the next year was anything but covered in flowers.
In January 2012 ShoeDazzle shut down its UK side of the business, which was not performing strongly. ShoeDazzle UK had only been in operation for 4 months – the same amount of time that Strauss had been CEO.
Then, back in March 2012, the brand dropped its ill-considered subscription model, which required users to pay a monthly fee to access the ShoeDazzle collection. The model was never going to be attractive to customers in such a crowded market place, with a low-budget range. It is true that subscribers who paid their $39.95 per month did get a pair of shoes for that, but very few women want to buy 12 pairs a year from one brand — even at that low price!
Fans also expressed some skepticism about the commitment of ShoeDazzle's celebrity endorser, co-founder and spokeswoman Kim Kardashian to the brand, with subscribers taking to Google with queries such as "does Kim Kardashian wear ShoeDazzle?" The answer, however, is that she does – at least sometimes.
Finally, last month Strauss left ShoeDazzle and has been replaced as CEO by founder Brian Lee. Lee has stated in an interview that Strauss "voluntarily resigned" and no further details are possible.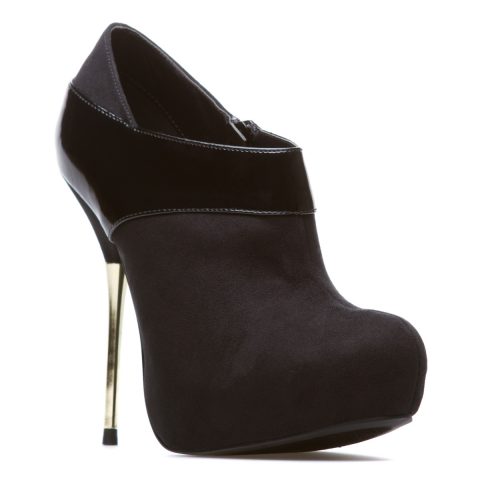 However, there is some good news. The first is that ShoeDazzle is still making some sexy high heels at even sexier prices. These new low-cut booties have a 4.25 inch metallic stiletto heel with a 1.25 inch platform. Called Macyn, they're faux-suede with faux-patent leather accents and a side zipper. Macyn is new to ShoeDazzle for $44.95.
The second bit of good news is that the company has raised a further $6 million in funding, according to a filing it has lodged with the Securities and Exchange Commission. The company has now raised over $60 million dollars since it was founded, so let's hope it can continue to provide dazzling shoes to its 13 million members.