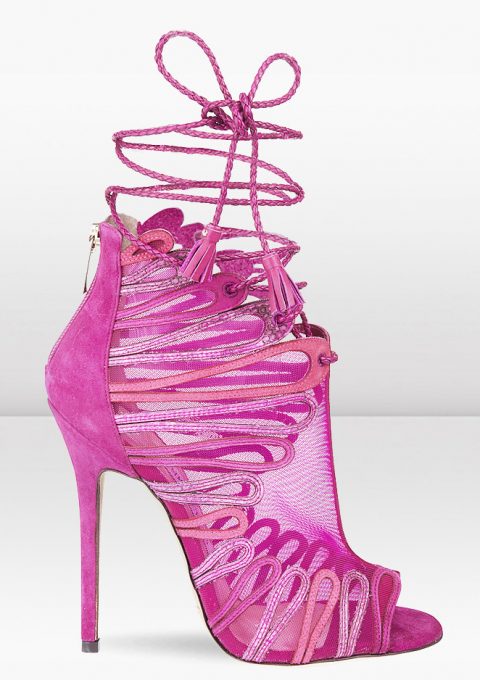 Pretty pink high heels are some of the highlights of Jimmy Choo's fall / winter 2012 collection, which is now available online. Actually, strictly speaking, the three high heels we've chosen to highlight are all branded as magenta or fuchsia rather than plain old pink, but we won't let that bother us too much.
The Kairo sandal we've highlighted above is a masterpiece of delicate design and detail of the kind we've come to expect from the very top-end Jimmy Choo shoes. This 4.8 inch high heel comes with a price tag to match its craftmanship though: it retails for €1395.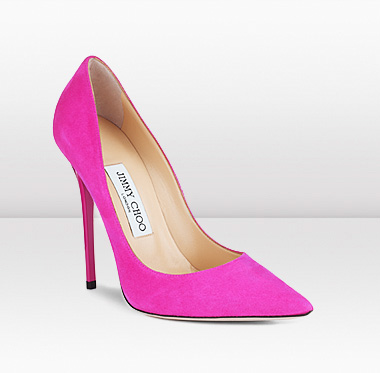 Our second pick is the fabulous fuchsia Anouk pump. We've previously covered this pump, commenting that the Anouk looks very similar in shape to Christian Louboutin's pigalle (also a 5 inch heel).  The Anouk first burst onto the scene as part of Jimmy Choo's Cruise 2012 collection in black, chilli red and klein. For fall and winter 2012 the Anouk is also available in fuchsia, turquoise and electric blue for €395.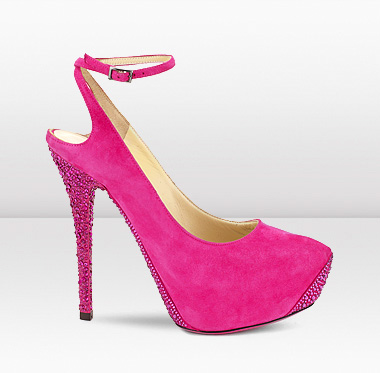 Rounding out our pink picks is Tame, a bright fuchsia suede platform with Swarovski crystal detailing. The crystals don't just coat the tip of the toe of the shoe and the heel – they also cover the visible part of the sole as well. Tame has a 5 inch heel and is available for  €1695 from Jimmy Choo.