October is officially breast cancer awareness month, and what better way to support this cause than by designing your own pair of pink, feminine high heels to wear?
Pink has been the color of breast cancer awareness since the Susan G. Komen Breast Cancer Foundation first handed out bright pink visors to breast cancer survivors running in its Race for the Cure in late 1990. Already this month worldwide fundraising efforts have seen the purchase of millions of pink bracelets, t-shirts, wigs, skirts, dresses, leggings, jeans, rings and countless other items of clothing and apparel.
This year high heel lovers can go one step better, not just by buying but by actually designing their own pink high heeled shoes. The opportunity comes courtesy of Shoes of Prey, a retailer that allows women to design their own shoes online. The shoes are then custom made and shipped to the designer's doorstep.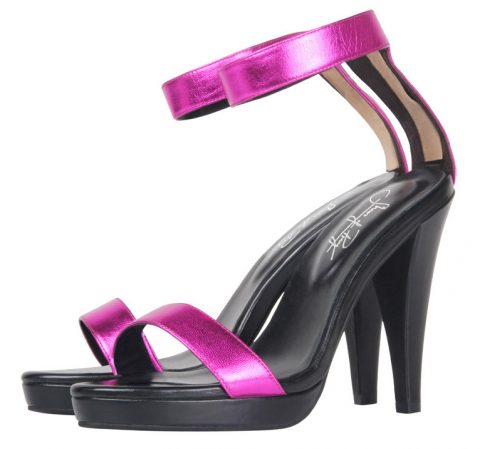 This year, in support of "Pinktober," Shoes of Prey has announced that for every order of pink shoes made from October 1 to 31, it will donate $25 to its partner breast cancer charities: Bright Pink in the USA, Breakthrough in the UK and Pink Hope in Australia (where the company is based).
Best of all, Shoes of Prey is offering free shipping throughout October 2012 to celebrate its third birthday! To get started on your pink design, head to Shoes of Prey's shoe designer tool. Alternatively, if you'd like to try some of the site's pre-designed pink shoes you can access those via the Shoes of Prey blog. The high heels we've featured in this article are the pink peep-toe pump, a one-strap pink high heel sandal and the pink snakeskin d'orsay pump, all $AU300 with free shipping from Shoes of Prey.