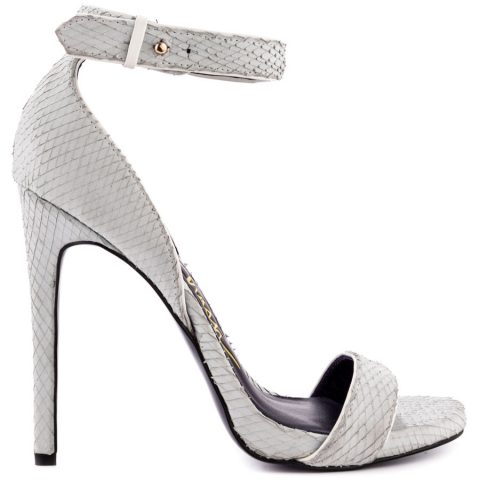 It's simple, it's pretty and it's going to be very popular. Yup, we're talking about single strap, ankle fastened high heeled sandals like the London Trash pair featured here.
Everyone is doing this simple sandal shape right now, and we predict it is going to be huge in 2013. Expect to see every conceivable color and variation over the next few months as designers work their magic.
These white leather London Trash Phoenix heels are new to heels.com and they are selling like hotcakes. They're $149.99 and have a 4.5 inch high heel.