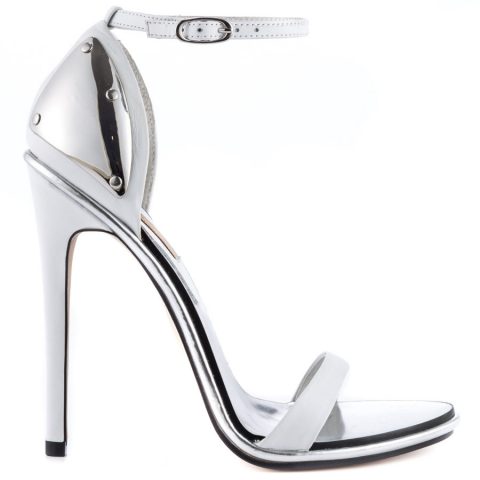 What's not to like about these new Lenny sandals from Mia's Limited Edition range? The simple, single strap stiletto sandal is going to be a huge trend in 2013 as we've earlier reported and I think that the Miami-headquartered footwear brand has really come up with a winner here.
The  distinctive feature of these otherwise minimalistic high heels is the metal heel cover. This mirror-like plate is reflective, as this picture below shows.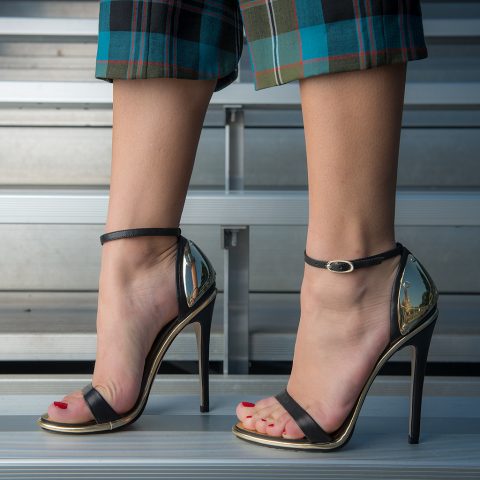 The Lenny has a leather upper and a five inch stiletto heel. It's selling quickly from heels.com for $149.99 in both the black and white versions we've shown here.